The manufacturing industry gets more competitive each and every day. Whether you're trying to increase or maintain market share, acquire new customers, or bridge relationships with new distributors, you need a strategic marketing approach and the right type of content and tools to achieve your goals.
In working with and researching manufacturing companies, we've discovered a handful of common mistakes that manufacturers often make with their marketing.
Many of these things are not done intentionally. Instead, they're often overlooked due to the fast pace of the manufacturing environment or lack of internal resources and planning.
Let's tackle three common marketing mistakes and what you can do about them.

1. Not taking advantage of video for lead generation
It's no secret that video is one of the hottest content mediums on the web. In fact, Forbes research suggests that the majority of executives would rather watch a video than read text. For manufacturers, video is the perfect opportunity to take a concept that may be rather detailed and laborious in writing, and turn that into a visual experience.
Success with video takes more than simply publishing a demo on your website or YouTube. You need a strategy to turn those video views into leads.
According to Content Marketing Institute:
89% of manufacturing marketers use videos for content marketing purposes
70% of those who use video say it is an effective tactic
87% distribute videos on YouTube
66% say YouTube is effective
But … only 15% ask their audience to subscribe to a video series. Asking is key!
You may consider utilizing a video hosting tool like Wistia to embed videos on your website, and include a turnstile sign up form that invites the viewer to put in their email information in exchange for something – perhaps a fact sheet or to join an email list.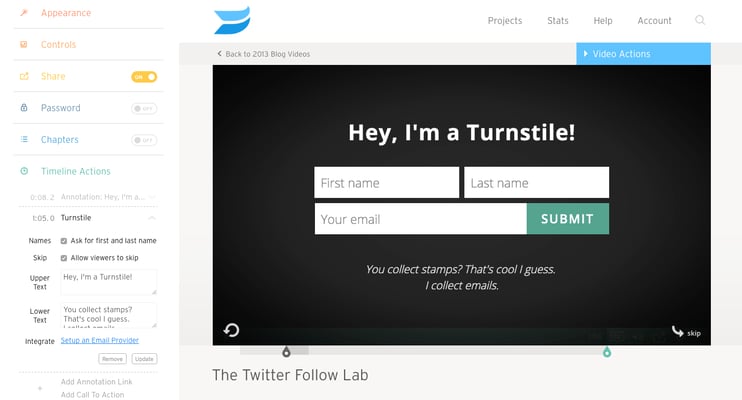 By taking advantage of the 2nd largest search engine – YouTube – manufacturers can also capitalize on opportunities to create content that gets indexed for keywords and phrases.
Videos that work well in manufacturing marketing include:
Product demonstrations
Team expertise videos
Factory tours (without giving away any company secrets)
FAQ videos
Explainers
Webinars about new products
Take a look at this video for example. While it showcases the video as an award winner, it's a great example of what's possible to show off a factory and what goes on inside:
GE's Into the Wild series is an excellent example of how they've applied a human approach to the manufacturing industry. The intro each time is the same and the story follows a similar outline for each episode. The quality on this video series is very professional, so it may not be attainable for all companies. However, the concept is solid.


2. Overlooking the importance of ongoing training and distributor relations
Many manufacturers choose to partner with distributors rather than sell direct to their end user. In certain cases, this helps them serve key markets and leverage long-term trusted relationships within industrial distributors' customer base.
Since most individual distributors take possession of the products they sell and assume the role of partner with manufacturers, they also take on the role of educating the end user about how the product works, why they need it, and various use cases, along with troubleshooting problems.
Because of this, the importance of training and education for distributors is paramount. And it should go beyond a yearly update to the spec sheet.
Without proper training and support, sales through a distributor may wane, leaving the manufacturer to think:
Is this a poor quality product?
Is our price too high?
Is it too complicated to work with?
Do we need to work on our sales process?
Is the distributor doing their job in selling the product?
As with many things in business, communication is key. Consider implementing ongoing training programs and communication checkpoints. You may also consider taking your training on the road. If you want a distributor to represent your product and increase sales, it may take demonstrating your commitment through on-site training and development.
Assa Abbloy, a Swedish lock manufacturer and the world's largest lock manufacturer by sales volume, does this by taking their showroom on the road. As explained in this article from Glass Magazine.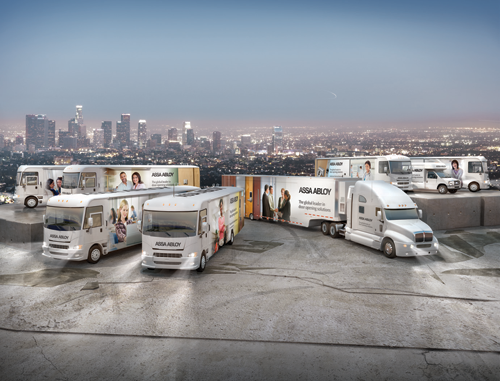 (Image source: GlassMagazine.com)
The article goes on to state that by 2009, Assa Abloy had a 53-foot tractor trailer filled with a showroom of hardware solutions. The company mapped out 60 stops across the United States and sent the trailer showroom on the road!

They've successfully built an expectation of the company to partner with their distributors across the nation while showcasing their commitment to education and training for their products. While your company might not entertain a 60-stop journey across the U.S., you could create additional education and sales tools for distributors such as:
Product Manuals
Handbooks
Product Videos
Speck Sheets
Technical Field Assistance
Special Incentive Programs


3. Having a "set it and forget it" mentality
It's easy to think that the bulk of the work is done when you launch a new website, or publish a campaign on social media. But that's only the beginning. These marketing tactics and assets require maintenance and constant attention in order for them to be effective.
Marketing success requires a consistent effort toward key activities. In many smaller manufacturers, marketing may be reserved to a department of one or two people. In some cases, the marketing responsibilities are divvyed up among a handful of people and it's not really "owned" or accountable to anyone in particular. This can lead to challenges with execution because there isn't a commitment to carrying out the tactics when things get really busy.
But when things are busy is exactly when you need to stick with it. The beauty of consistency, applied to any endeavor, is that small actions can lead to huge improvements and better results over time.

This following list of marketing tactics are popular among manufacturers and require little effort, but must be done consistently to generate results:
Email marketing and/or newsletters
Social media (paid or organic)
SEO – this includes optimizing images and videos for search as well
Website updates
Blogging
Consistent, effective marketing should lead to an increase in leads over a period of time. Don't have a "set it and forget it" mentality!


Conclusion:
Common marketing mistakes for manufacturers include not taking advantage of video for lead generation, Overlooking the importance of ongoing training and distributor relations, and having a "set it and forget it" mentality.
With some strategic effort, creativity, and planning, your marketing efforts can drive growth for your manufacturing company!