Any business traveler can tell you that planning is the key to a successful trip. You have to know where you want to go, how long it will take you, and what you plan on doing once you get there.
This is easy to realize when it comes to travel, but it's often missed when it comes to strategically growing a business through marketing.
While it's difficult to pinpoint why many business owners or marketers try to market their business without planning, we suspect it's due to one thing. And we hear it over and over.
"I don't know where to start."
Just like anything new, knowing where to start and how to attack the problem – well, that's half the battle!
In this post, we'll run through the basic building blocks of a successful marketing plan, and how to write one. Throughout this marketing plan template, we'll also provide examples from a couple of different industries.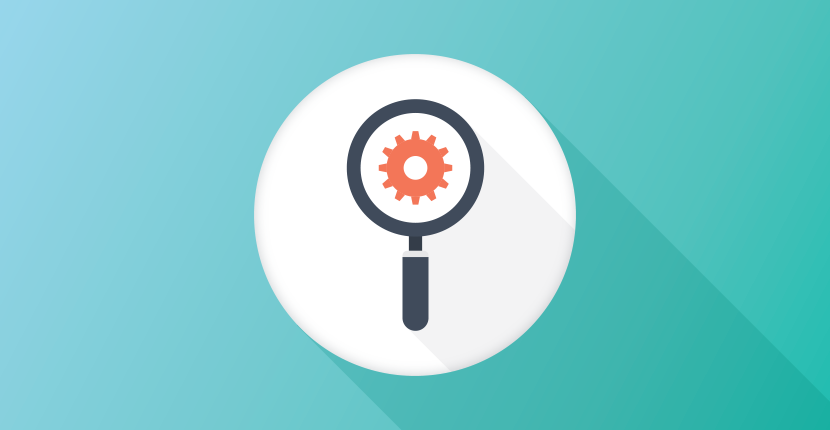 Part 1: The Executive Overview
In this section of the marketing plan, you'll want to write a brief overview of the company, why it exists, and how marketing will contribute to helping the company achieve its vision.
The "why" is critical – this helps clarify necessary decisions as you put together your marketing plan.
For example, if your goal is to provide affordable law services for immigrant families, price and accessibility will be an important part of your brand promise and deliverables, as well as your message. If your goal is to make your luxury car irresistible to wealthy individuals from prominent families, then your approach will be focused more on exclusivity and prominence.
The executive overview may contain:
Vision, mission, and purpose of the company
The role of marketing and how it's defined in your organization
A brief introduction of the critical pieces of the marketing plan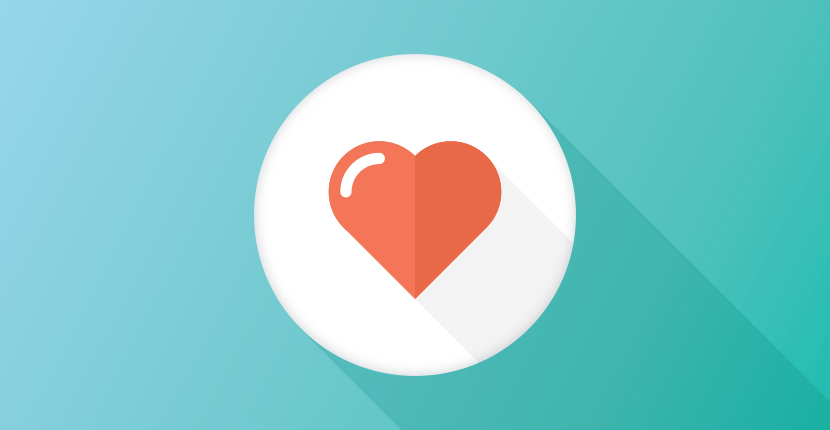 Part 2: The Brand
When creating a plan, this is an often overlooked or misunderstood component. A brand is more than the logo and color palette. Any fifth grader with Photoshop or Canva can create a logo and some colors (and some are pretty darn good at it!).
A brand encompasses the overall experience a customer has with the company. In the marketing plan, this can be boiled down to a few key ingredients:
Visuals

Logo
Colors
Fonts
Photos/images used

Message

The brand story.
Brand promise or unique selling proposition.

Also referred to as your competitive advantage. What is unique about your company that's appealing to your customers, and can serve as a competitive advantage in the marketplace?

Brand voice – how do you sound in written, audio, and video format? Having a brand voice is important for the consistent representation of your company despite "who" is writing or delivering the content. Think of your brand like a person, and this is their personality.
For example, let's say you're marketing a new software to financial planners that helps them communicate with their customers more effectively. An effective brand voice would be one that is authoritative, friendly, and educational, yet compliant with all industry regulations. It is further illustrated by authentic images (not cheesy stock photos), credible facts, and a solid brand promise.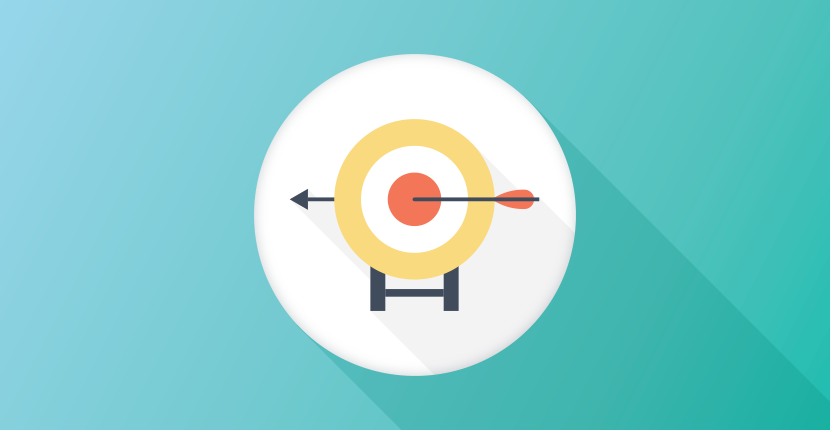 Part 3: Your Target Audience(s)
Knowing who you're selling to is very important - arguably the most important section in this entire marketing plan template. It's also very unlikely that you have ONE target audience. In the digital and personalized world we now live in, consumers are used to messages and products/services that seem tailored to them. While not every company can afford hyper personalized marketing campaigns or artificial intelligence inspired experiences, they can segment their target audience for better overall results.
At a basic level, each target audience should be profiled to outline:
Demographics - these are the hard numbers you can use to segment an audience, such as age, income level, education, geographic region, family size, etc.
Psychographics – these are more values-based, but could be generalized with other categories such as age (millennials), location (love beaches), or experiences (skydiving enthusiasts)
Triggers – what types of events this audience encounters that prompt them to take action and either seek a solution to their problem or buy your particular product or service
Influencer – individuals/groups who influence the purchasing decision of this audience
Note that for the influencer information, we also encourage our clients to create a separate "influencer audience" as those people may directly or indirectly impact the target audience behavior.
For example, a business owner who is wanting to sell his family-owned retail store to the next generation may be seeking a lawyer to help with the transition. He goes to his banker and asks him if there is anyone in his network that is an expert in family-business transitions. If the banker has been marketed to by the law firm on a regular basis and they do good work, there's a good chance the law firm will be top of mind for the banker, and he will issue a referral.
To give you a good idea of what a target audience might look like, let's pretend that we're writing a marketing plan for an accounting firm.
Target audience example:
Demographics:
Business owners and executives of firms with 5 to 50 employees
Generating at least $2M in revenue
Have fewer than 2-3 internal financial/accounting employees
Psychographics:
Value external feedback to help them make sense of their financial data
Are concerned about privacy and security
Want to be trend-setters, early adopters of technology in their industry
Triggers:
Mergers or acquisitions
Launch of a new product/service
Year-end review
Key executive joins or leaves the company
To take this a step further, we recommend the creation of buyer personas.
According to Hubspot, a buyer persona is a semi-fictional representation of your ideal customer based on market research and real data about your existing customers. When creating your buyer persona(s), consider including customer demographics, behavior patterns, motivations, and goals. The goal here is to craft a "personality" to which you can tailor your content, resources, and strategies. Personas will also help you determine where to focus your time, guide product development, and allow for alignment across the organization.
As a result, you will be able to attract the most valuable visitors, leads, and customers to your business.
For example, your target audience may include women with children with a household income of more than $80,000/year. However, that doesn't necessarily mean that all of those people respond to the same type of messages or offers, or that they utilize the same channels to communicate or share information.
To build out the personas for this target audience, you could identify the top "types" of people who fit into this demographic. We like to give these personas names. This makes the communication about these personas much easier throughout the company. If you mention Supermom Sally, everyone knows what she stands for, what motivates her, and where we need to place marketing and advertising in order to connect with her.
The key here is to interview your customers and potential customers to identify trends, insights, and bits of information that help shape the personas accurately. Without doing this, you may end up assuming things that aren't true, or buying into stereotypes (not good either).
In this particular instance, you may end up with two personas looking something like this: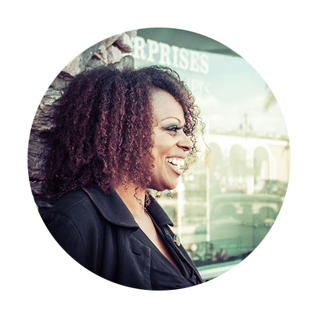 Supermom Sally
Supermom Sally is a thirty to forty-something stay-at-home mom. She usually has three children and keeps the household running 24/7 as her husband works outside the home. She's a busy mom, busing her kids to and from school, soccer practice, music lessons, and play dates. She has little time for herself and often puts her dreams and goals on hold in order to put her family first.
Supermom Sally has a close set of friends who also live similar lives. They love sharing recipes, photos, and funny videos on Facebook. She doesn't have time to read the newspaper, but catches up on the latest news on social media, The Skim, or from the mouths of her friends when they get together over a glass of wine that, in her opinion, was well earned. She's self-admittedly glued to her smartphone.
She's highly involved in her community, kids schools, and local neighborhood and does her best to keep it all together.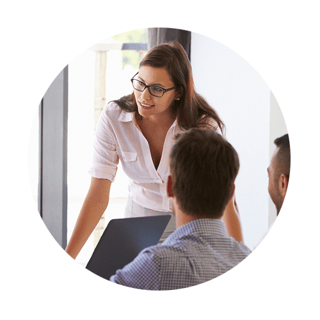 Career Powerhouse Carrie
Carrie is a thirty something professional who has worked hard to climb the career ladder. She's working full time in her job, but she has a flexible environment that allows her to do what she needs to in order to generate results. She's impeccably dressed in the workplace, but changes into active wear the minute she gets home.
She is part of many women's groups focused on business, and is constantly working to improve her skills and talents. You can find a self-help or nonfiction business book on her desk or by her nightstand, next to her smartphone where she's also subscribed to dozens of podcasts and audiobooks.
She cares about the environment and wants to make sure her work has purpose and meaning. She's often called on for advice from younger women and feels that she needs a mentor to help her break through the next career ceiling.
She likes to travel and works hard to maintain work-life balance, though it's often something she jokes about with her fellow professionals over coffee. She doesn't read the newspaper, but keeps up with the latest on social media.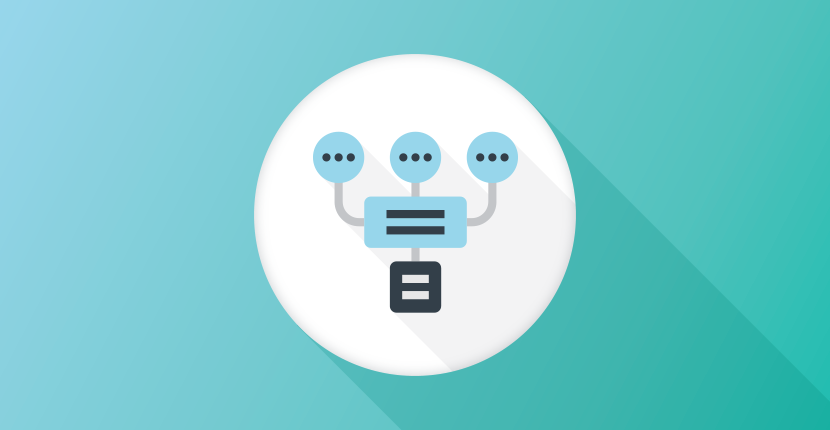 Part 4: Outline the Buyer's Journey
The buyer's journey is the process buyers go through to become aware of, evaluate, and purchase a new product or service.
Nobody wants to be sold to. Buyers want to seek solutions to a problem. When they find that solution, they dig deeper and ultimately choose whether or not they want to take action.
There are 3 steps in the buyer's journey – each step corresponds with specific questions that a buyer is asking. You can use those questions to create content, resources, campaigns, or options to help them get closer to the decision to buy!
Awareness Stage: At this stage, the buyer realizes they have a problem. They also decide whether or not the goal or challenge should be a priority.
Consideration Stage: At this stage, the buyer defines their problem and researches options to solve it. Buyers have clearly defined the goal or challenge and have committed to addressing it.
Decision Stage: At this stage, buyers have already decided on a solution category and are now doing research on specific vendors or products within that category. For example, they could write a pro/con list of specific offerings and then decide on the one that best meets their needs.
The buyer's journey is essential in mapping out your marketing plan. The goals, strategies and tactics you create need to map to specific stages for maximum effectiveness.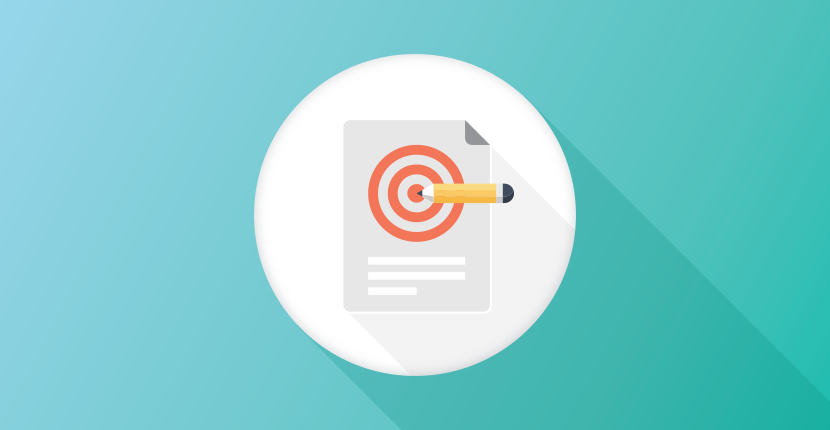 Part 5: Goals
By now you should have a solid understanding of the "why" and the "who" – now's the time to start digging into the "what." Goals are what help you prioritize your marketing investment and create the action plans to drive results.
When writing goals for your marketing plan, you first need to consult the goals of the organization. If you company has a strategic plan, it's imperative that the marketing goals be linked specifically to the organizational goals.
For example, many organizations are aware of the increasingly crowded market place, and the challenge is to remain "cutting edge" or "top of mind." When we talk to executives, we often hear things like "we want to be the industry leader" or "we want to lead the market with our ideas."
Even if that isn't a concrete SMART Goal, being an industry leader is something you can work toward in your marketing plan.
Examples of goals for your marketing plan:
Increase sales by [date]
Increase the number of leads by [date]
Increase website traffic by [date]
Increase number of referrals by [date]
Generate X number of impressions on social media by [date]
If you're not sure specifically what to establish as goals, keep the metrics out of it in the beginning.
We always push back on "better awareness" since that's something that everybody wants – but think of what defines "better awareness" for your company.
Does that mean:
More consistent press coverage?
A higher number of qualified applicants for open job positions?
Being asked to speak at an industry-leading conference?
Getting more contact requests from your website?
Receiving an industry award?
You have to define it, albeit loosely, in order to craft a strategy (that comes next!).
Again, start simple. Choose 1-2 things to work toward. There's nothing worse than coming out of the start gate too aggressively and then losing steam. If you've run a marathon and raced the first few miles, you know what we're talking about.
Building a marketing plan and executing on it can feel like a marathon. But anyone can run or walk 26.2 miles – you simply have to take things one step at a time.

Part 6: Strategies and Tactics
If goals are the destination – the place you want to go – then strategies are the ways in which you can get there, and the tactics are the fuel that will drive the car.
Because goals, strategies, and tactics are directly related, you'll find when you think of your marketing in this way, you may encounter things that have no where to go. For example, you may be publishing content every day on Snapchat. But what is that accomplishing? What strategy does it support?
If it doesn't have an overarching strategy linked to a goal, then it's probably not effective.
Let's consider a strategy example that's linked to a goal, something like:
We want to increase sales by 25%.
By itself, that sounds like a rather empty goal. How do you improve it?
Start by quantifying the goal and asking yourself these questions:
Increasing sales of what?
Within what customer segment?
By when?
To do this, what will we have to make possible?
When we have this conversation with customers, we often encounter things that are "outside the marketing department" but are critical to the achievement of this goal.
For example, let's say you have a computer repair business, and your goal is to increase sales by 25%.
A strategy to accomplish this may include a campaign to IT directors throughout the city promoting a free repair audit (which you later can turn into business once they learn to trust you, after you demonstrate value).
Tactics could include:
Email
Social media
TV ads
Radio
But what happens if you get so many responses that you can't offer a free repair audit? What if it takes so long to finish the audit that they go elsewhere?
Marketing and promotions needs to be supported by internal infrastructure, customer service, and operations in order for it to be truly effective. We coach our clients to understand that every marketing goal can be sabotaged by another aspect of the business. This is particularly true if all areas of the business are not thoroughly reviewed in conjunction with new marketing efforts.
At a basic level, outline the goals you want to achieve, the strategies you could deploy, and the tactics you could use for each.
When thinking of tactics, be sure to revisit your buyer personas – what channels make sense for them? Remember, just because you may not like a specific channel (for example, some people hate direct mail), that doesn't mean it won't be effective in reaching your target audience.
Let's go back to our example with the buyer personas from part 3.
If your company is a hair salon, and you're selling to Supermom Sally, you know she's:
Short on time
Lives on social media
Always has a smartphone in her hand
Is committed to her family
Perhaps your goal is to increase the number of hair color appointments that you have for Q4 (note: you'll need to know how many hair color appointments you had in Q3 to even quantify this goal).
The strategy for this might be to create a late night and extended weekend hours scheduling program that allows busy moms to get in at the times that are most convenient to them. Maybe you include wine with their visit!
The tactics to promote this late-night scheduling program may include:
Funny videos on social media, ones that promote the program while bringing humor to the challenges that Supermom Sally faces.
Radio – Inviting a radio personality to get their hair done in this new scheduling environment and have them talk about the free wine on the air.
Influencer Marketing – inviting some of the most well-known Supermom Sally types and do their hair color for free in exchange for them curating some personal content and promoting it on their personal social networks.
There are many more tactics that could emerge from here, but you get the idea. The tactics become easy to identify once the strategy is in place.
The reason why many businesses have trouble extracting an ROI from their marketing efforts is because they select the tactic (Facebook for example) and then they think, "What should we promote today?"
Goals first. Then strategy. Then tactics.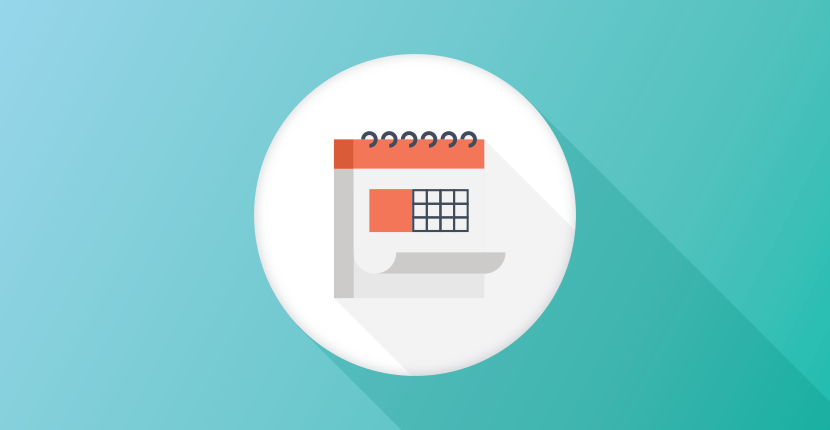 Part 7: Outline the Calendar
Now that you've brainstormed the necessary components, it's time to put it in a calendar type format.
Why?
We tend to think about marketing in weeks, months, quarters, and years. It also helps you get a holistic perspective of time-based activities that will influence audience behavior, such as the holidays, or back to school time.
With our clients we use a tool called the "Big Rock Calendar" – based off of Franklin Covey's idea of putting the big rocks in first. If you don't, they're hard to fit in later.
These activities are the ones that serve as a cornerstone for your marketing efforts. These could include big rock activities such as:
A quarterly PR campaign
Monthly blog post
Tradeshows
Weekly email campaign
Strategic outbound campaigns
Events
Customer appreciation activities
Once you have this, then you can fill in around it with things like employee spotlight posts on social media, lunch and learns that come up on a moment's notice, Facebook ads for an award you recently won, speaking opportunities, and more.
This also allows flexibility in your monthly planning – if you have an opportunity come up, you can easily take a look at your Big Rock Calendar to see if you want to shift things to accommodate it, or review at a later date.

Part 8: Allocate Resources
Putting your marketing plan into action requires resources! This includes money, time, talent (people), and tools. This may also be where you look at your goals, strategies, tactics, and calendar, and determine that you have way too much on your plate!
Questions to consider when you're looking at your resources to achieve your marketing goals:
What can be done internally?
What needs to be outsourced?
What am I willing to pay to acquire a new customer? (note, if you don't know the lifetime value of a customer, this is a very hard question to answer!)
What can I do, but be more worth my time to hire someone to do?
How will I manage the daily/weekly/monthly workload?
If you're not even sure how to answer these questions, we're always a phone call or email away. So please let us know if we can help.
Ok, shameless plug over.
A few tools that may help you in your resource journey:
Hootsuite, Buffer or SproutSocial – help you plan and schedule your social media posts. These software tools have integrations with popular browsers, such as Google Chrome, which make the clipping of content easy to do right from your computer.
Coschedule – has a built in blogging calendar for your website (if it's built in WordPress) and you can also schedule social media from here.
Google Drive – create and share marketing calendars (makes it easy to collaborate)
HubSpot CRM – this is a free CRM that makes it possible for you to record customer information into a database, which has paid options to add functionality and make this a very powerful engine (full disclosure, we are a HubSpot partner and use it to help companies set their accounts up and leverage marketing automation). The basic CRM is completely free though!
Another thing to consider when identifying resources is the type of talent you need in order to execute on the ideas you've outlined. These include:
Graphic design
Data management and analytics
Content creation (writing, video production, editing, planning)
Email marketing
Web design
Social media advertising
Media buying
This is just a short list of the talents you may need in order to carry out your marketing plan. It's easy to think, "I can shoot a video on my iPhone," but as our clients will tell you – shooting a video on their iphone is easy. The hard part is knowing what to say, how to structure it, how to shoot it for maximum engagement, and where and how to share it to generate results.
Smart business owners know what they're good at, and they identify skills and talent (internal and external) to help them with the other pieces.

Part 9: Establish Metrics
With all the talk about "big data" you'd think that metrics are the last thing we'd need to drive home, right? Wrong.
The problem with access to so much data is that we have no idea what to do with it.
You need to figure out what metrics you should track -- the essentials and nothing more -- especially when starting out. Keeping it succinct and powerful will help you analyze the success of your efforts.
Basic metrics we'd recommend tracking when starting out include:
Leads generated
Website traffic
Clicks through to website from social media and/or engagement on posts
Sales
Impressions
If you're a service-based business, you may also want to track number of referrals as that's a common metric in service-based businesses such as law, accounting, consulting, software development, etc.
When tracking your metrics, you also need to learn how to read the data. It's one thing to track the analytics on your website. But it's another thing altogether to know what the data is telling you, and how to act as a result of the data.
For example, in reviewing your website analytics, you may notice that 2 pages on your site get more traffic than all of the other pages combined. As you look closer, you may learn that one particular website is responsible for sending you the majority of traffic to those pages.
By extracting this data, you determine that you need to find more partners like this and encourage them to share the content from your blog.
Extracting data is one of the most exciting things we can do, because marketing is an ebb and flow of tactics based on the performance of each. Believe us, you can really nerd out on data and adjustments to glean better and more results from each of your efforts.
If you don't nerd out on this stuff, that's ok. That's why we're here to help!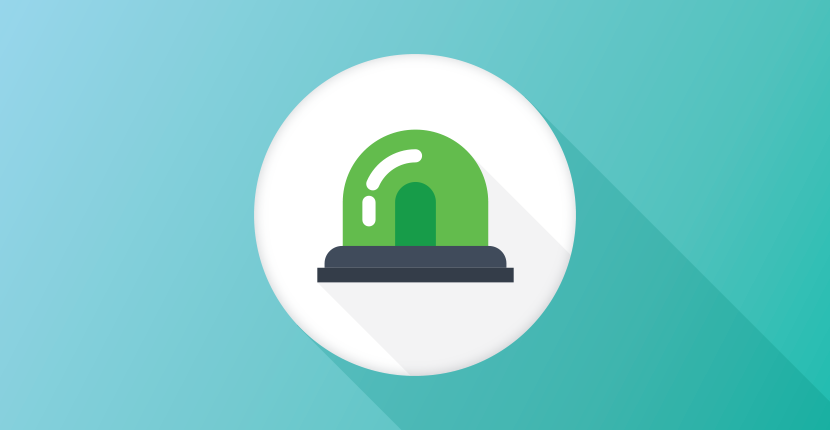 Part 10: START!
Put together a 30-day action plan and commit to working IN your plan for the next 30 days. Be realistic about what you can accomplish – then revisit the resources conversation again. You might find that you CAN post on Facebook once a week, but you have no idea how to create content that brings people over to the website to turn them into a lead.
You might find that you can contribute an article to a trade publication once a quarter, but you need help proofreading or polishing the piece. Or perhaps, you realize that marketing is really important, but it's not your cup of tea.
That's why we exist. We love marketing and are ready and willing to step in.
If not, and you're a marketing maestro, great! We hope to meet you at the next marketing conference and learn how your marketing plan has grown your company beyond your wildest dreams.
If you'd like to grab all of this information an easy-to-use template, we've got a copy of that for you too. Download the Marketing Plan Template.