Hiring a marketing agency can seem like a dooming task that involves a lot of red tape and scary contracts. In reality, it's just meeting with a few cool people (our judgement may be biased) over a cup of coffee and talking about your business' successes and challenges.
Every business wants to be the best they can, but sometimes there's just one piece missing. Over our cup of joe, we'll discuss how every business needs a marketing agency to get back to doing what they do best.
WHAT DOES A MARKETING AGENCY DO?
Before we talk about how you can benefit from an agency, let's discuss what an agency does.
Marketing goes beyond making a pretty website or cool brochures. We believe that marketing should be engrained in the framework of your business plan and strategically cohesive with your sales plan.
Today a marketing plan usually consists of email marketing campaigns, SEO checklists, graphic designs, Google Analytics, content creation for social and blogs, marketing research, website design, and many more aspects. That's a lot.
But this is exactly what marketing agencies do.
The best part is that agencies have the expertise and the experience to help your business go further. You've gotten your business this far with your expertise. Let an agency use theirs to help you grow even more.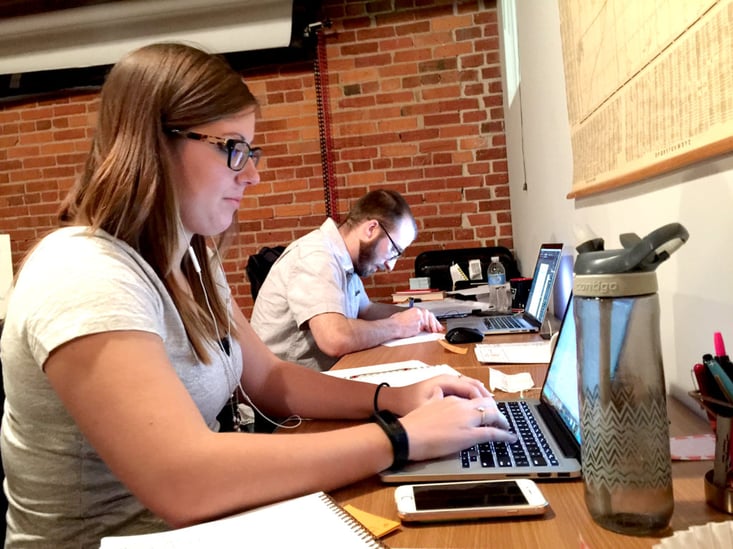 WHAT ARE THE BENEFITS OF HIRING AN AGENCY?
Logistically, a marketing agency will be able to do the things you just don't have time to do.
Hiring a marketing agency gives you time to breathe. Okay, you're still going to be busy running your business, but you'll have more time to do just that.
You get to do your favorite things like client meetings and management and focus on what you already do very well, while an agency worries about things like marketing strategy, social media, etc.
Time is huge, efficiency is bigger.
A marketing agency can increase your efficiency by taking on the tasks you simply don't have time to do. Delegation is a necessity when you are a business owner or a business in general. A marketing agency allows you to delegate social media management, copywriting, design and more to create a more efficient workflow.
One of the most important benefits you should see when working with an agency is a consultative point of view. Many times you're too close to your business to see things that may need to be changed or adjusted for results. A marketing agency often brings a fresh perspective along with progressive ideas to amp up your marketing results and grow your company.
WAIT, CAN A MARKETING AGENCY HELP WITH SALES?
Have you recently asked yourself or your team, "Why are we not getting any good leads?"
A marketing agency can draft a plan to align sales and marketing to increase overall sales potential. Lead generation often resides in marketing. When you have a firm grasp on lead generation and brand awareness, your sales team can be more effective as well.
Lead generation comes from great sales people but great sales people are best equipped with great content. A strategic marketing plan uses blog posts and social media posts as a way to attract new leads. Ideas like this could seem foreign to you, and that's okay. It's our job to come up with these ideas.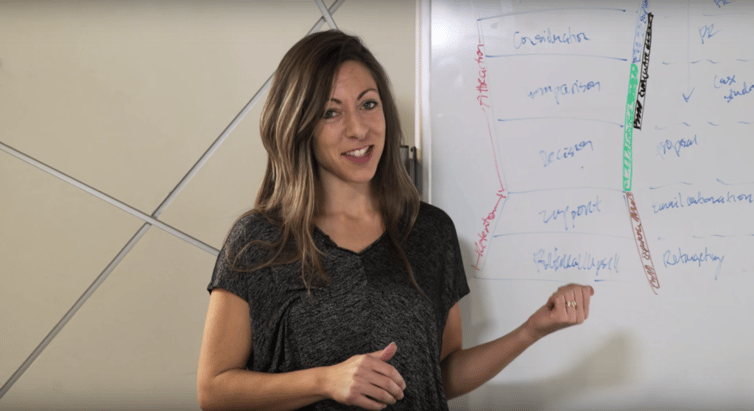 MARKETING AGENCIES ADDRESS YOUR CHALLENGES.
A marketing agency isn't a group of magicians, but they should work to diagnose problems within your business. Our approach is to then take your challenges and make them into possibilities. Instead of looking at a challenge as an end-of-the-road problem, we try to turn that into a possibility to capitalize on. A good agency will tell you what they can't do as much as what they can.
There's a good chance if you start talking about challenges and obstacles to growth, you'll discover better ideas and solutions that are based in marketing and business strategy.
HOW MUCH DOES IT COST?
Dun, dun, dun. The biggest question and obstacle most business owners face, is whether or not they can afford hiring a marketing agency.
The first challenge to overcome is viewing this as a cost vs. an investment. You invest in new employees and business development the same way you should invest in hiring a marketing agency.
You could hire an employee for roughly a $60k/year salary, - and again, that's for a single employee. If you invested that $60k in a marketing agency for an entire year, you'd have at least three times the return because you'd have an entire team at your disposal versus a single employee. You likely get access to tools and resources that the agency uses as well. Plus you're not paying for employee benefits!
One more note here -- we see a lot of business owners priding themselves in updating their own website, creating their content, etc. If that's your cup of tea, go for it. We know many business owners who had a start in marketing before they launched their business, so they are good at that!
But the majority of people we talk to are doing all of the "marketing stuff" because they think they're saving themselves money.
This is simply not true.
We recently talked to a business owner who had spent an entire evening trying to figure out how to update their blog. That's 5 hours they could have spent making money or focusing on a more lucrative part of their business. They could have hired an agency to manage content for them on a monthly basis and it's predictable, fast, and frees up your time to focus on where you can truly grow.
NOW IS THE TIME.
Knowing when to hire a marketing agency is half the battle of actually hiring one. If you've asked yourself any of the above questions, it's time to reach out and start looking for agencies.
You can trust a marketing agency to get you back to doing what you do best, while they focus on all your marketing needs. By investing in a marketing agency can help you improve your efficiency, enable your sales team to succeed and turn challenges into opportunities.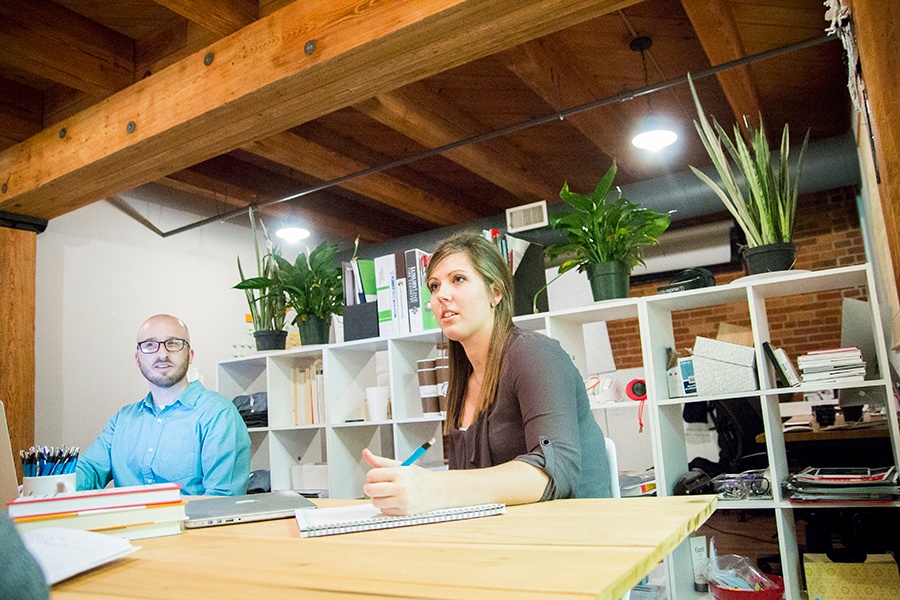 So let's go grab that cup of coffee and talk about your business! After all, there's plenty of coffee shops right by our office. We'll see ya there.