Communication has changed drastically over the last decade. Even just a few years ago, email was merely a channel of words and a few images to make it look more engaging and creative.
Back then, email content was limited to written words. That's right -- text (how boring!).
However, when the video began finding its place in the marketing and sales world, it was only a matter of time before it was included in email communication.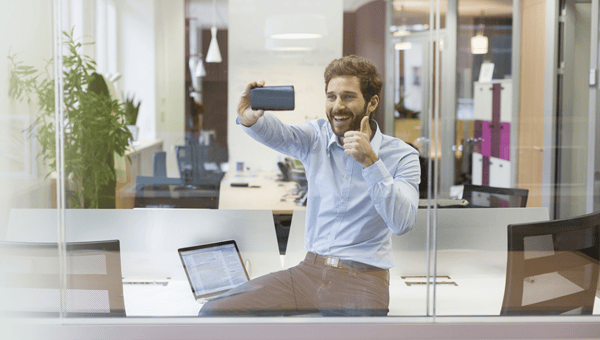 Why? Because video content is the perfect way to engage customers, clients, and even colleagues, while providing them with all the needed information about you, your company, your products or services, and so much more.
Cisco estimates that nearly 82% of all Internet traffic by 2021 will be just video, and this is why all marketers are now focused on getting the most out of it.


Video is Your Partner in Fighting Changing Algorithms

According to a recent Forbes article, ⅓ of all online activities are spent watching videos.
It's no surprise then that most companies are looking for ways to incorporate video into their marketing strategy. Its popularity is not just a result of high engagement rate, but also because the online world prefers video content.
Videos will always rank better than text or photos on social media, and a video is 50 times more likely to appear on the first page of search results than a traditional web page! This is due to Google's recent algorithm which completely transformed the search landscape. The good news is….video is in your favor!
All of these opportunities in video are being driven by one thing -- customers wanting to know more -- more about your product, your company, your pricing, your culture, your people, etc.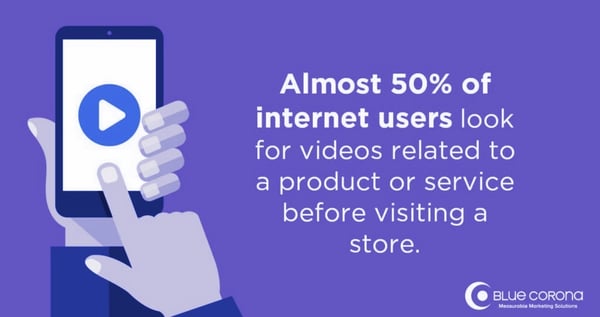 It's not anymore just about selling; it's about communicating. You can't expect to sell or advertise anything if you are not communicating effectively with your audience.
Did you know that a personalized video in the subject lines increases the open rate by 272%?
Even when talking about credibility, video has the biggest potential to build trust and gain credibility. Viewers don't have to read or hear about something. Instead, they can see it for themselves.


Personalized emails are ripe for disruption

When you say the word "video", the majority of the people will assume you are talking about a content which was created for a massive audience, and its primary goal is to get as much attention as possible.
But what about personalized email communication?
Most of the emails you send are addressed to one person, so why not make your videos personalized as well?
Imagine recording your next email instead of writing it. How much of an effect do you think a message like that would have on a recipient?
The person receiving the email would really be able to see you while hearing what you have to say. These types of emails are great to start the communication process with clients you haven't met or know so little about.
Also, personalized video emails are a great solution for follow-ups after sales meetings or events. You can even record your "Thank you" emails after closing deals.
We can't think of a better way to show appreciation to your clients than to send them a video message!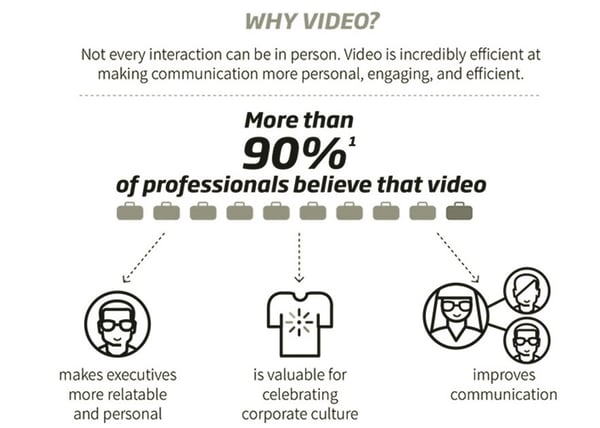 Newsletters don't sell; they tell stories

Many companies send regular newsletters, but how successful are these newsletters?
Incorporating video into your newsletter strategy might help. Keep in mind that adding video to a newsletter strategy should only improve newsletters, not completely change it.
Email marketers love video because it leads to 200-300% increase in click-through rates. It's the closest thing we have in marketing next to an actual face-to-face interaction.
For example, you could incorporate a the 'Tip of the Week' video into the next newsletter or feature a customer testimonial. As newsletters should be focused on the story and not the sales, the video should also focus on a story.
Be careful not to get in the habit of spamming your customers with general promotional, marketing and sales terms. The goal of a newsletter is to build a relationship - the selling and marketing is secondary. Focus on providing value - and do that with video!


Improve, improve… Then improve again

Your videos will get better with time. The more you practice, the more your videos will improve as you carry out your video marketing efforts. Communication is a process that is constantly changing and evolving, so the success of video integration in communication should be measured and tested all the time. Sometimes you'll win, sometimes you'll flop!
With video platforms such as Covideo, the video is really easy to use and implement. You can record and send personalized videos direct to your target audience's inbox for face-to-face, just-in-time interactions.


Now it's your turn. How will you use video to grow your sales and marketing results?
P.S. Special thanks to CoVideo - the guest author for this post!
About the guest author: Covideo is a video email software. Instead of using plain-text emails to communicate, Covideo helps you use video to stand out in the mailbox and leave a lasting impact. Video communication automatically creates stronger relationships and drives sales. The company has offices in Indianapolis, US and Croatia, Europe.