---
55 million. That's how many people belong to a health or fitness club according to a recent study. This is roughly 7 times the number of people living in New York City (8.4 million residents at the last census).
So what's the best way to for your health and fitness brand to reach all those potential customers? Well, according to the numbers, social media is a great place to start.
We looked at social media statistics and the fitness industry to put together a few strategies that can take your fitness brand to the next level.
---
Thanks to those users, there are over 180 million uses of #fitness on Instagram. You can't scroll through your feed without seeing at least one fitness-related post. Instagram is the "happy place" for fitness professionals because it allows you to leverage influencers (i.e. athletes, trainers) to grow your audience.
Influencer marketing is a great way to connect with your audience. People are more receptive to content that comes from a real-life person versus a quote placed on a pretty background.
A great way to connect with people who don't yet follow you is by advertising on Instagram. It's worth the dough because 75% of Instagram users take action, such as visiting a website, after looking at an Instagram advertising post. That's a pretty impressive ROI.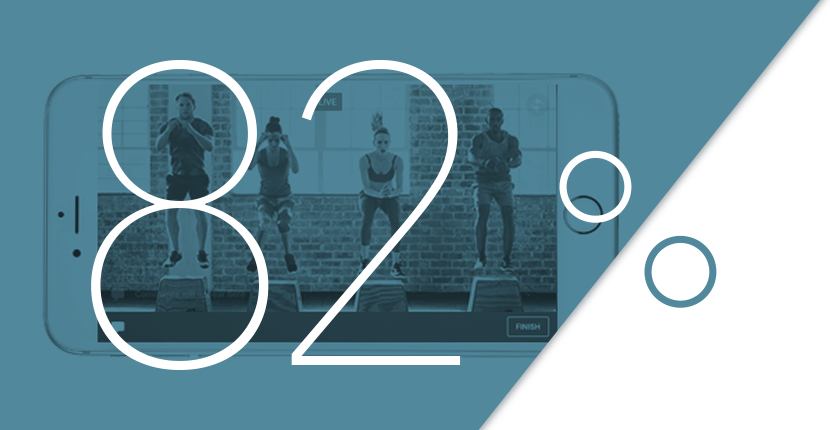 Video is in and the fitness industry should pay attention. Statistics show that live video is more appealing to brand audiences. Video content is more engaging and, simply put, more entertaining.
One simple example of using live video is updating followers on any specials you're running with Facebook Live. A great way to continually use Facebook Live is to launch a video series that introduces your team members.
Live video is effective across more than just one channel. Twitter and Instagram both have live video options and the Stories feature on Snapchat, Instagram, and Facebook offer a similar experience to your users. There are 150 million Instagram users who actively engage with Instagram Stories every day. That's way too many to ignore. One interesting way to get in front of those users by having your influencers take over your brand page for a day.
62% PERCENT OF MILLENNIALS ARE MORE LOYAL TO BRANDS THAT ENGAGE THEM VIA SOCIAL MESSAGING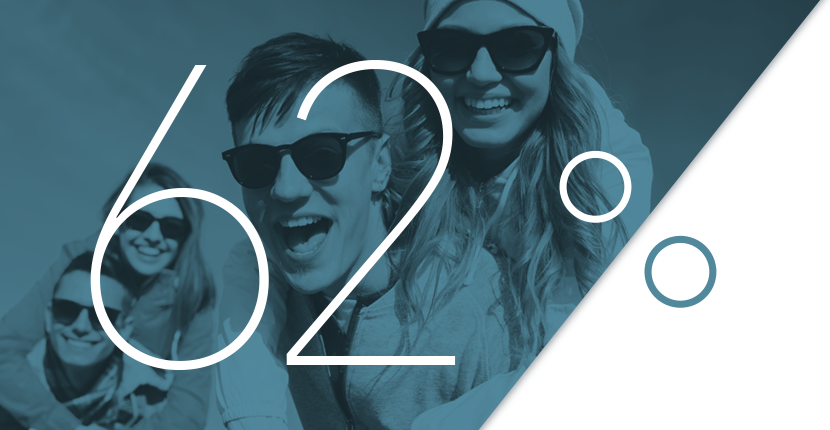 Instant gratification is still relevant, so delight your followers by responding to their messages. Invite followers to ask questions about memberships and trainers, just make sure you're responding in a timely manner. You can even set up instant replies in case you can't reply right away.
Another great way to engage with your audience is to offer coaching and accountability programs through Facebook groups. Accountability plays a huge role in fitness success and if you provide an environment to do so, your customers will become more loyal to your brand.
59% OF CONSUMERS SAID THAT THE AUTHENTICITY OF A BRAND'S CONTENT INFLUENCES THEM TO FOLLOW THE BRAND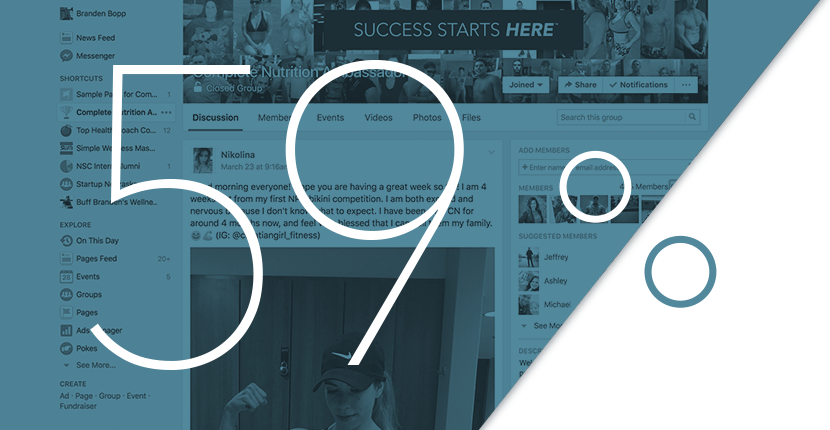 Use micro-influencers. We talked about influencer marketing in the Instagram and video sections, but sometimes getting big influencers to represent your brand isn't always affordable. That's where ambassador programs are a great opportunity.
Launch an ambassador program with customers who have a significant brand presence through their own social channels and incentivize them to promote your products. Not only does this give you great authentic lifestyle content, but it makes your brand more relatable.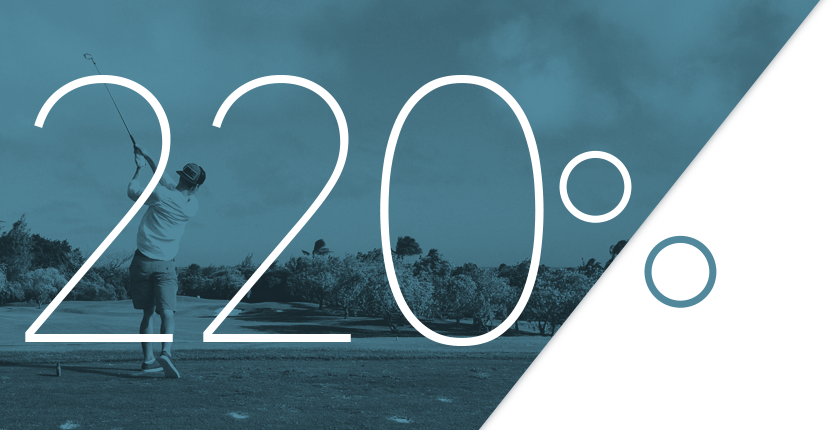 Your employees are your best ambassadors. Encourage them to share your content on their personal pages. Every time your employees share your content, you increase your organic reach (aka free marketing, yay!).
You've probably seen this when pages run contests. "Share this post on your page to enter to win." That's the same tactic as having your employees share regular content. Think of all the people you could reach if everyone was sharing your content.
---

CONCLUSION:
Social media and fitness industry statistics show that there's plenty of people to reach on social media. If you want to be successful, and who doesn't, you're going to want to include Instagram, live video, influencer marketing and authentic content in your social media strategy.
Numbers don't lie, and the way things are looking there's a lot of opportunity for you to take your fitness brand to the next level. Take a hard look at your current strategy, and see if you could implement any of the items listed above.
What's a fitness industry statistic that blows your mind? We nerd out on this stuff, share your stats in the comments below!