Podcasts have been called a lot of things.
The new radio.
The future of blogs.
The new book.
While the lasting impact of podcasts is still unknown, they're a great tactic to build your thought leadership. Forbes said as much in 2017 when they said that, "Getting featured on TV or publishing a book still serve as gold standards for having achieved expert status, but podcasting has made it possible for even budding business owners to share their knowledge and expertise with a wide audience."
If you're a budding business owner who has yet to achieve expert status, being a guest on a podcast can be a first step. So let's get started.
Finding Your Podcasts
The first step is to find the podcasts you want to be a guest on. This is the exciting part—a whole world of possibilities and opportunities! But how do you know what podcasts to pitch to build your thought leadership?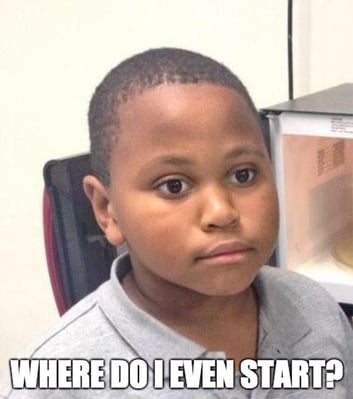 Start by looking for podcasts that are relevant to your industry and audience.
A good resource is the iTunes Podcast Directory, where you can search by category or by other keywords for your industry. Look through past episodes for the podcasts that seem relevant to determine if it's a good fit for your industry and your expertise.
Don't overlook a good Google search, either! Lots of resources are out there to find podcasts in your specific industry—those will be good ones to pitch!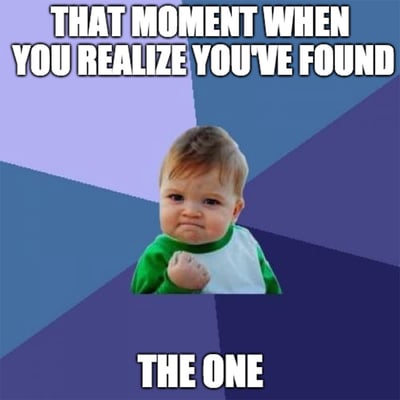 Another option is to find a podcast in your industry that you love and search through guests that have been interviewed in the past to see which have podcasts of their own. This can be a great way to find more podcasts that will resonate with your audience.
Once you've found a few winners to pitch, listen to two or three episodes of each podcast. Could you add value to the podcast audience? What could they learn from your expertise? Start thinking through the value that you can bring even before you start writing your pitch.
Sending the Pitch
Before you send your pitches, remember: it is better to send ten personalized emails than a hundred mass emails. This is the only time (maybe in life) where you don't want to be like Oprah.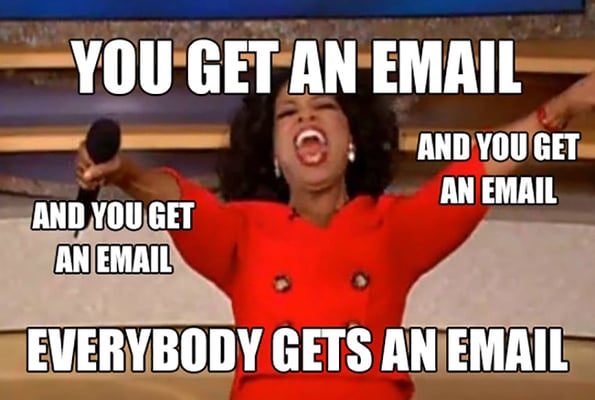 Here are some tips for your pitch email. The main goal? Show the value that you can add for their audience:
What unique information can you teach their audience?

What interesting story will their audience benefit from hearing?

What new piece of knowledge can you share with the listeners?
1. Listen well
Start by listening to at least two of their past episodes. You can't craft a good pitch without knowing their style and what they talk about. Do they focus on technical topics in your industry or a broad overview of areas of expertise? Was their podcast on a specific topic last week? Does their podcast focus on specific themes?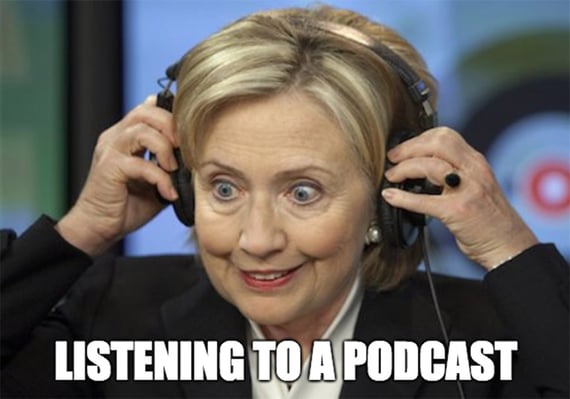 2. Be specific
Because it is a personalized email, get specific. Tell them what you like about their podcast, things you thought were interesting, and key points that you found valuable! This shows that you're not just sending a hundred generic emails, hoping to get a response, but that you find value in their podcast and want to participate in the greater conversation they're having.
3. Offer topic ideas
Because you know their target audience and their main focus, offer a few topic ideas in your pitch. What insight do you have that would benefit their listeners? Focus on the value that you can bring to the table and share that through specific topics. Pick two or three that you could confidently discuss and explain the value and impact those topics would have to their audience.
4. It's not about you
Again, keep in mind, it's not about your goals and your message. It's about their podcast, their message, and their reach. Focus your entire outreach on the value you can add to their audience. Plus, don't forget that you're probably not the only person they're interacting with. Don't be afraid to send a follow up email.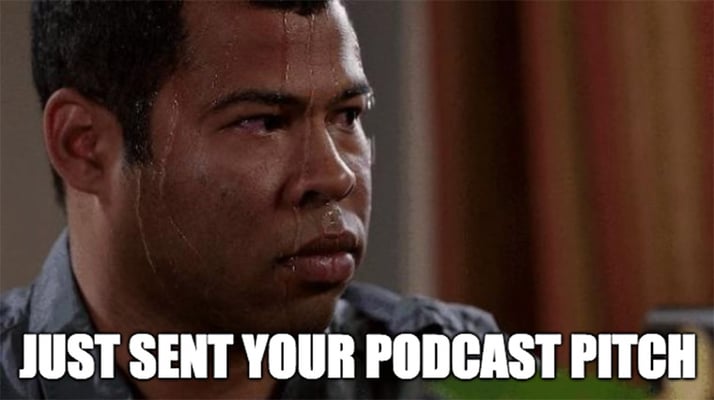 During the Podcast Interview
All that hard work and it's finally here: the opportunity to share your expertise and build your thought leadership! But first, a few tips to be the best guest:
1. Show up early
Start strong by showing up early. This gives you time to prepare, work out any kinks in the audio, and have a friendly conversation with the host before the show gets rolling. It also shows that you respect their time and appreciate the opportunity to share with their listeners. This is their show—respect that!
2. Audio, audio, audio
This is probably the biggest tip of all. Make sure you can be heard! If the host (and listeners) are distracted because they can't hear or understand you, you're missing out on an opportunity to share your insights and to present yourself well as a professional and a thought leader. Don't assume your computer audio can handle it. Get a microphone and use it to keep the audio crisp and clear.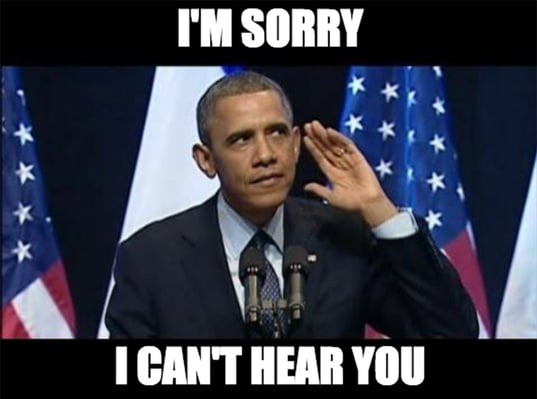 3. Keep the dog (and kids) out
On a similar note, keep distractions at a minimum. Shut the door, turn off your phone, put a "do not disturb" sign outside so that it's quiet and you can focus. Most hosts will edit the podcast, but you don't want to make more work for them because you forgot to turn off your phone. That will just frustrate the host, embarrass you as the guest, and throw off the whole interview.
4. Don't make it a sales pitch
Remember, it's not about making a sales pitch. It's about sharing your experience and knowledge—helping listeners to learn and positioning yourself as an expert in your industry. Most podcasts will give you time at the end to share resources that your audience is interested in, but once again, remember: It's not about you. What would be helpful to them? Share that information.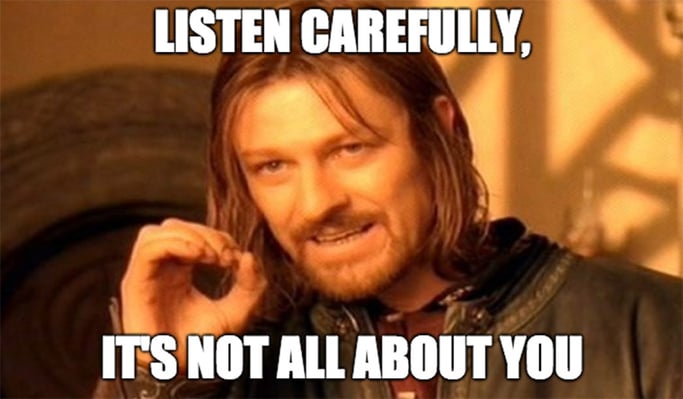 After the Podcast
1. Share it, promote it
Once you've finished your interview, it's time to wait for the launch date of your podcast episode. This might take a few days to a few months, based on their schedule. But just because it feels like your interview was in the past, doesn't mean that you can forget it when it launches. Now comes the big step: promotion.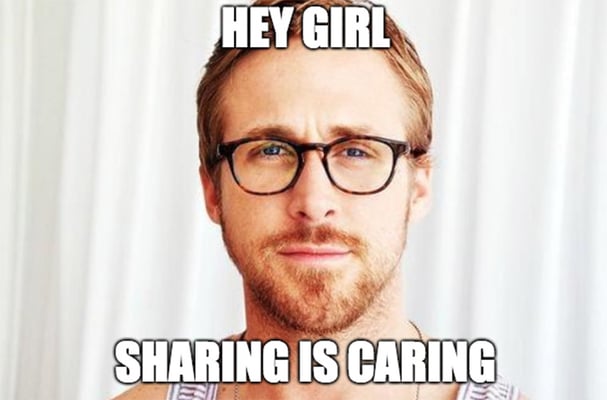 This is a surefire way to make you one of the host's favorite guests on the podcast. There's lots of ways you can promote your interview, but the most important thing is to make it a priority. Share it with your audience multiple times on social media, send out an email to your subscribers, repurpose the transcription as a blog, etc. This shows that you are a great guest and reinforces your expertise with your audience.
Being an outstanding guest—from your pitches to your promotion—can potentially lead to more opportunities in the future to share your insight and build your thought leadership!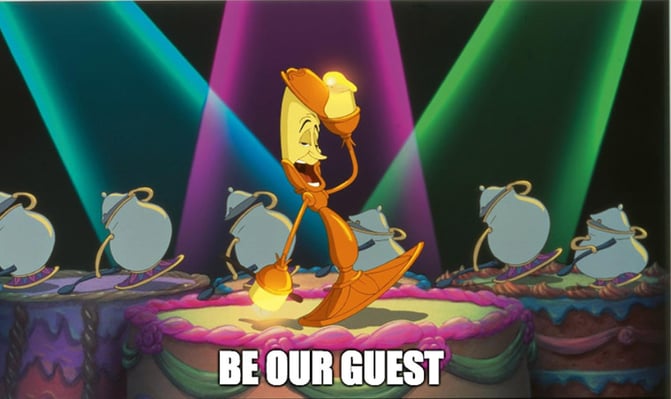 Any other tips you have or things you've experienced as a guest? Let us know in the comments!