What does your content have to say? Does it answer your audience's most burning questions? Does it bring them value after they read, watch, or listen to it?
Delivering value via content is especially important at the beginning of the customer journey — when prospects are just getting to know you and learning how you can solve their problems.
At this stage of the relationship, people want resources, education, proof, opinions, and insight to help them make decisions.
But how do you make sure your top-of-funnel (ToFu) content delivers that value?
Figuring it out can be a bit overwhelming. That's why we put together this list of our favorite examples of awareness content to show you how it's done.
Before we dive in, let's take a look at why ToFu content is important.
What does ToFu content do?
ToFu content doesn't just answer your readers' questions, it invites them to get to know your brand and suggests solutions to their problems. The best ToFu content entertains, educates, and inspires its readers to take an action.
Many companies use top-of-funnel content successfully at the awareness stage to grow a qualified audience, build authority and trust, and introduce their expertise and perspective.
Here's how seven SaaS companies did just that:
7 Examples of ToFu Content From Our Favorite SaaS Companies


1. The Ahrefs blog
Ahrefs blog, helps its readers get better at search engine optimization (SEO) and marketing. Its opinion pieces — written by marketers and industry experts — are a smorgasbord of content that its target audience could get lost in for hours.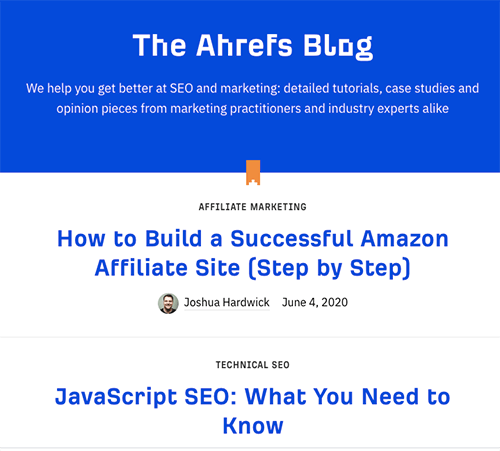 As an SEO company, their articles are no doubt optimized for search. So, it's no surprise they have top-ranking articles for terms like build long tail keywords, how to do seo optimization, and basic SEO guidelines.

Fun fact: Ahrefs also has a dedicated product blog that connects with its customers.
2. Later Media's Instagram
Later Media's Instagram account is bright and fun to look at. With sharable and eye-catching content, their posts provide entertainment and value all in one. Check out one of Screen Time, their weekly social media news show, which helps brands level-up their social media marketing strategies.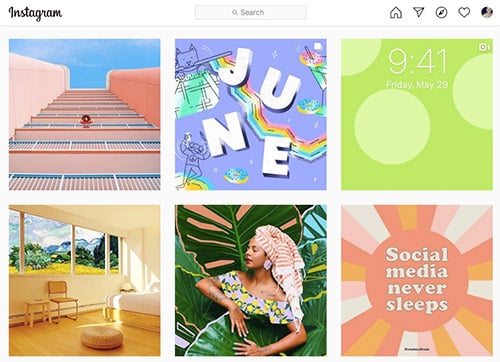 3. HotSchedules' Pitfalls of a Restaurant Shift Infographic
HotSchedules, a cloud-based restaurant management platform, created this infographic to repurpose in a number of ways (on their blog, social media, in email, and more). Their goal was to show restaurants the value of their tool by speaking to one of their biggest pain points: poorly managed shifts.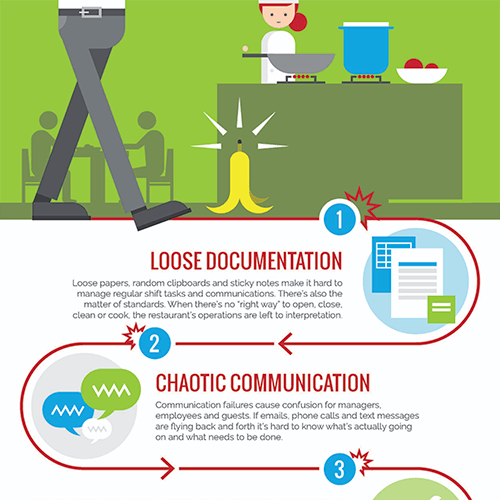 4. CoSchedule's Guides
CoSchedule uses its guides to answer some of the most burning questions in the marketing industry — How do I get started with agile marketing? and How do I create a marketing strategy? There are only two of them on the whole site, but they're thorough.
By aligning their products as solutions, CoSchedule is able to capture the attention of their target market and position themselves as an expert in marketing project management.

5. Basecamp's The Rework Podcast
Podcasts are an excellent way to establish trust and authority with an audience. Basecamp uses the power of outside experts, storytelling, and entertainment to connect with its target market in their podcast The Rework Podcast.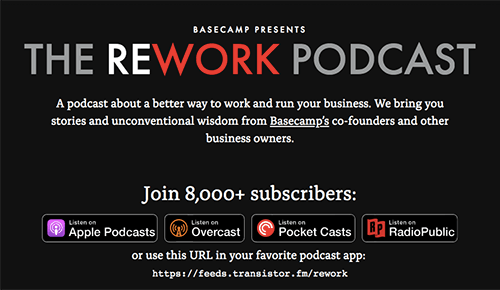 6. Close's Daily Sales Motivation Videos
Close releases a new 60 second sales motivation video every day. These videos are appealing to sales professionals in any industry and contain content like inspiring quotes and action items that keep Close top-of-mind all day.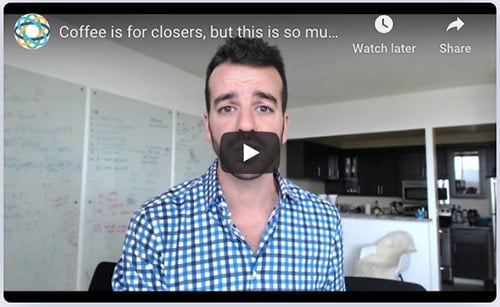 7. CompanyCam's Webinars
CompanyCam, an app that helps contractors manage field work, hosts Taco Bout It a webinar series focused on their industry every Tuesday. They regularly bring in partners to help them deliver information to their viewers that goes beyond their expertise in managing job sites — like marketing and sales tips, business savvy, and crisis management.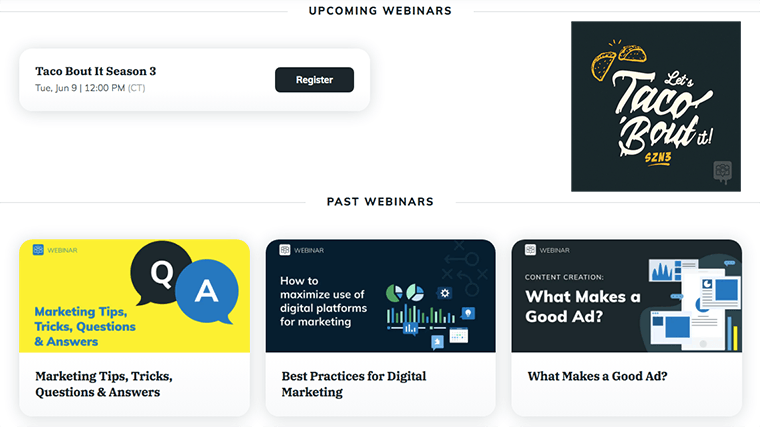 You can create great ToFu content too
Done right, top-of-funnel content opens the door to building and nurturing a relationship that not only results in a purchase, but breeds a customer that's excited about your product.
The first step in getting started in your own ToFu content journey is to build a strategy. Decide who your best audience is and do all you can to learn about their biggest challenges and how they seek out solutions. That will help you determine what your top-of-funnel (ToFu) content needs to say and how it needs to make your audience feel.