The days of fitness being considered a private matter are over. At least for an increasing number of people, especially millennials and younger generations.
From Sunday-night meal prep photos on Facebook to #gymlife selfies on Instagram, people are now talking about their fitness to their friends, and sometimes strangers. They're sharing pounds lost and even calories tracked through apps like MyFitnessPal. And this is just the beginning.
With live video taking social media by storm and things like virtual reality (VR) on the horizon, who knows where this trend will take us. Imagine strapping on a VR headset one day to take a virtual Crossfit class with ten of your closest friends from around the world. That might sound crazy (and a little unsafe) today, but with advancements like the Microsoft HoloLens, that kind of fitness experience may only be a couple years away.
This shift has big implications for health and wellness marketers. Those that learn how to adapt and ride this wave will be at a huge advantage over those that choose to ignore it. We'll go over some of the ways you can tap into this social fitness movement today and, by the end of this article, you'll be ready to ensure that your brand is a part of the conversation.
Let's jump in.
Find Your Influencers
I'm sure this isn't the first time you've heard of influencer marketing. Usually what comes to mind when we talk about influencers are celebrities or those rich kids on Instagram with tons of followers and a seemingly equal amount of Instagrammable shenanigans.
If you can get those influencers to talk about your brand – awesome! But in the meantime, you can save yourself some money and get a similar effect by finding your very own influencers.
Chances are, you have a few customers who are active on social media and often talk about their fitness. And, with the rise of this trend, they probably won't mind if you give them public compliments. Find a way to give them a shout-out on social media and tag them in your post.
Better yet, see if they'll participate in a photoshoot to create your own small library of photos to use for your marketing materials and social media posts. Just remember to always ask permission and get them to sign a simple media release.
By featuring them in photos, you're giving them credibility. People are likely to share content that highlights them in a positive way. And, if you're helping them establish themselves as a fitness influencer, they'll likely return the favor by giving you shout-outs in return.
Join The Conversation
If your current social media strategy consists solely of writing posts and pushing them out for the world to see, you're doing it wrong. Social media is called social media for a reason. At a minimum, you should be engaging with people when they comment on your posts or ads and when they write posts on your page.
If you want to take it to the next level, start employing some social listening strategies. There are a lot of tools that let you do this. We cover some of those tools and some tactics in our eBook: Health and Wellness Marketing Guide: How to Monitor Your Social Media in 10 Minutes a Day. But if you're just getting started, you don't need to use software right away.
For example, you could find some Twitter and Instagram hashtags that are relevant to your brand (don't get too broad), search for them once a day, and find a couple posts you could engage with. The trick here is to not sound too creepy or too much like a salesperson. The best way to do this is to look for the posts where people are asking questions, then answer those questions. You can also look for the people who are showing off or sharing something they're proud of and then give them a compliment.
Just make sure that every time you comment on someone else's post, you give them something of value. Put yourself in their shoes and think about whether they're going to really appreciate your comment before you hit that enter key.
Pay Attention To Your Aesthetic
With the rise of social fitness, everyone's looking for a photo opp. If your brand has a physical presence, give them what they want. If you run a gym, make sure it's clean and look for ways to up your game by giving people open space and things like mirrors and wall quotes they can use in the background. If you run a store, allow people to try out your products in visually appealing spaces. Make sure your brand name is featured in these areas as well.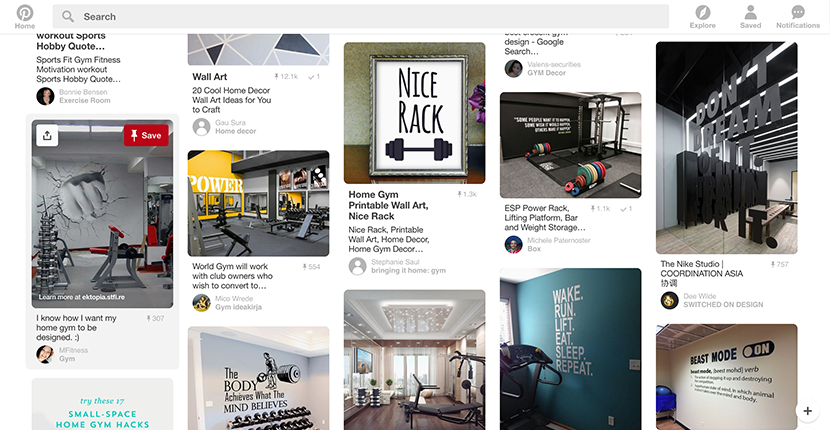 When people do post a photo from your business, share it and leave a comment. This sets the expectation that if someone posts a picture from your location, they'll get a share from your brand and the added exposure that goes with it. Eventually, more people will start posting these types of photos just for that reward.
Get Sharable
This one is easy, at least in theory. Focus on creating content that provides real value to your customers. Then, make it easy to share. This can be as simple as adding a healthy recipes section to your website and then making sure you have social share buttons on each of those web pages.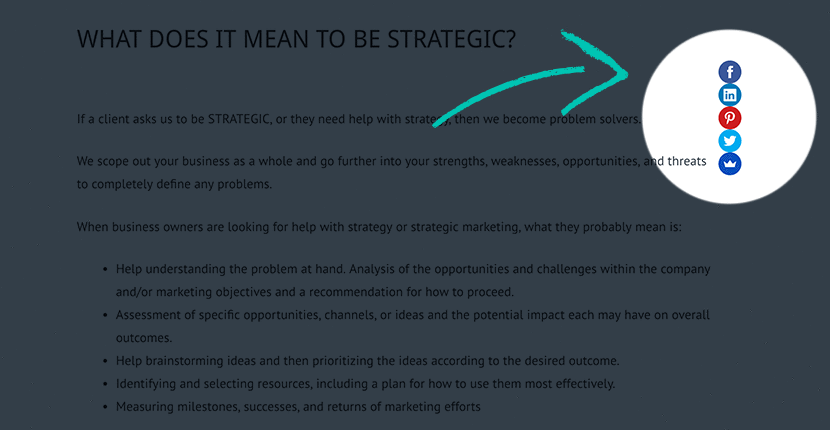 Make sure you test how those shared posts will appear on social media too. You'll want to pay attention to your featured photo size for example to make sure it looks good in the link preview. You can see how a link preview for your URL will look on Facebook here.
Results Matter
More than ever before, results matter. If you can truly make someone lose weight, look better, or get healthier, they'll talk about it. On the other hand, if someone drops a bunch of money on your products and sees no results, they'll talk about that too (even if it was their fault).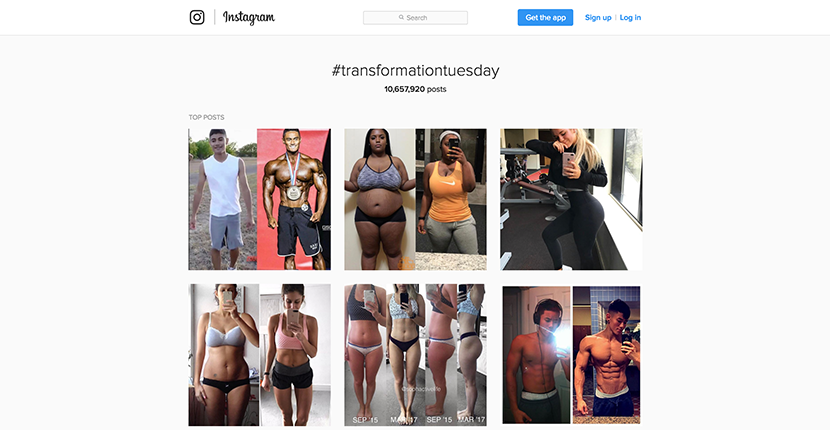 Hopefully, you already believe that your products work. But now it's time to take it to the next level. What can you do to help people get even better results? Maybe it's offering complementary products? Or maybe you need to work on creating some of that valuable, shareable content we just covered.
Think about things like quick tips customers can use to get more out of your products or entertaining instructional videos to help ensure that your customers are using your products correctly.
Cultivate Community
One way to increase your customers' results and leverage the social fitness trend even more, is to cultivate a community for your customers. More and more people are looking to be a part of a fitness tribe, so look for ways to let them do that while also engaging with your brand.
While you can't control the conversation in these communities completely, you do have some ownership of them. This gives your brand added credibility and is an easy way for you to offer added value to your customers. One of the ways Under Armor established their own branded communities was by spending $560 million to buy two social fitness apps. But don't worry, you can start with much cheaper options.
For example, would it make sense for you to start a LinkedIn group or private Facebook group for some or all of your customers? One of our clients did this for the customers of their health coach and meal planning service and their customers LOVE it. There are new posts daily about people's progress and experiences.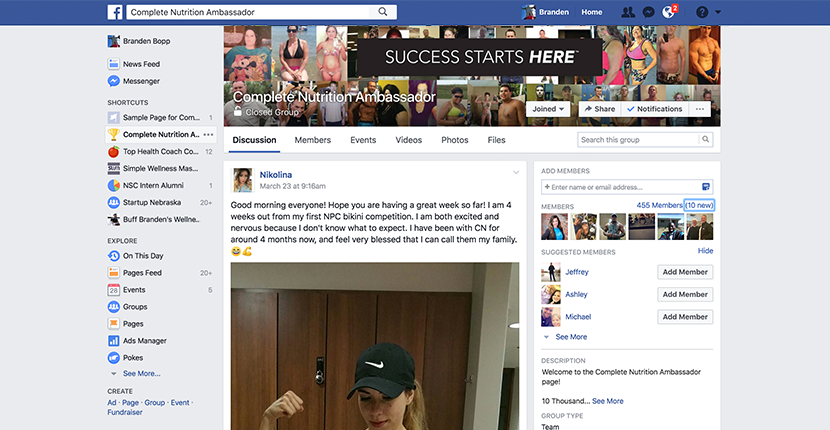 With their permission, we're even able to use that content in other marketing materials to establish social proof. The customer gets the benefit of a supportive community, our client gets their brand loyalty and more effective marketing content. It's a win-win-win!
Conclusion
With the social fitness phenomenon upon us, we know people will be talking about their fitness. The question is, will your brand be a part of the conversation? And, if it is, will you like what you hear?
Find your influencers, join the conversation, mind your aesthetic, create shareable content, help people see results, and cultivate community and you'll be way ahead of most of the brands you compete with. If you're not doing any of this but you're ready to make a change, start with one of our recommendations and work from there. Before you know it, you'll be the talk of the town.
Do you have another recommendation for how to join in on this trend? Share in the comments below – we'd love to hear it!