Is marketing just for flashy products that fly off the shelves? Or can it really make a difference for manufacturing companies? For leadership consultants? For service providers?
A survey from IEEE Global Spec on Digital Media Use in the Industrial Sector makes it very clear that even the industrial and manufacturing industries aren't excluded from the digital marketing wave that's coming.
61% of industrial professionals visit six or more work-related websites each week, with 50% spending six or more hours on these sites each week.
64% of engineers subscribe to two or more free e-newsletters.
The most popular uses of social media among technical professionals are reading work-related content, searching for contacts and researching suppliers.
2/3 of engineers use YouTube or another video sharing website for work-related purposes.
Hopefully those numbers inspire you and don't scare you. But if you're anything like us, you need a bit of help knowing where to start, and a few examples of good B2B marketing to get the creativity flowing.
Check out these B2B marketing examples from companies that we hope inspire you like they did us!
This B2B giant does a great job creating an interesting, inspirational message through their marketing. They deliver relevant messages in a way that's easy to understand. Here are a few things they do really well (that you can try at your company):
#1: An easy-to-navigate website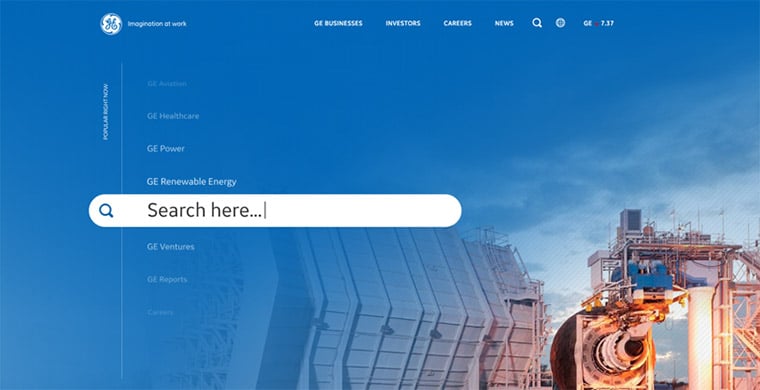 You never feel overwhelmed by their website (even though they have a ton of helpful information) and it's easy to find what you need.
Try this at home:
Clear navigation. Make sure you have a easy-to-follow navigation at the top that makes it painless for your customers to find what they need. If they can't find it, they'll stop trying.
Leave space for the page to breathe. This will keep your current (and future) customers from feeling overwhelmed.
#2: Useful content about relevant topics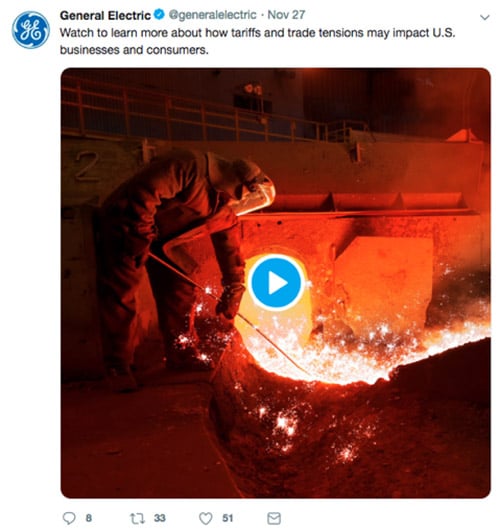 General Electric has a pulse on what's happening in their industry, and they share relevant, educational content on the topics their customers have questions about.
Try this at home:
Use video content to make complex topics engaging on social media. Show off your products and services in a visual way—with photos or videos.
Be informative. Share your knowledge with your customers and speak their language—you know it better than anyone else!
#3: A spotlight on the difference they make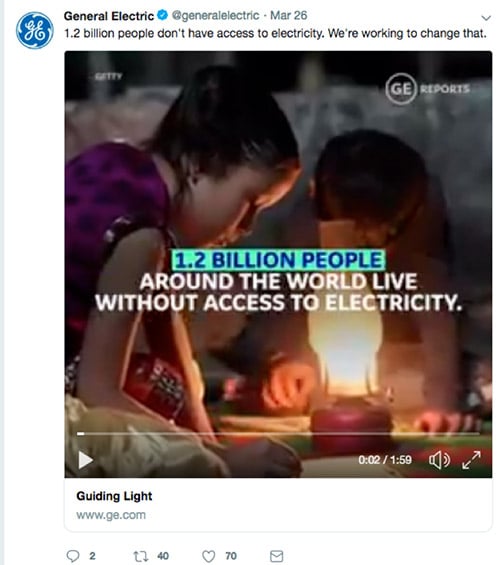 GE shares the impact their company is making—without being too flashy or self-promoting.
This can be a great way to show the value of your business in a way that makes it memorable for your customer and other audiences.
This large provider of supply chain software uses their marketing to create a great experience for their customers. You can tell they take the time to understand their customers' needs and what drives demand for their products and solutions.
#4: Useful resources for their customers
Kinaxis has created a large number of resources based on customer questions. These provide value for their users and set them apart from their competitors.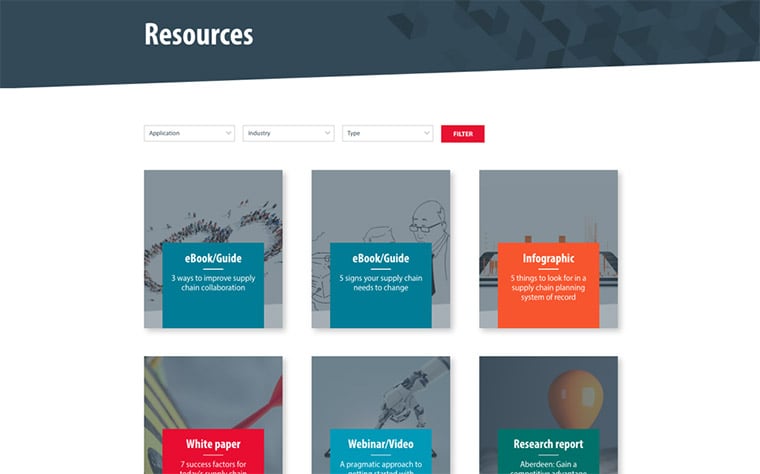 Try this at home:
Start building resources. Create resources that will benefit your customers. What questions do they ask you on a regular basis that you could create a guide or a webinar to answer? Remember, it's about your customers and providing value for them.
#5: Intense content promotion
Kinaxis promotes their content—then promotes it again and again. Use social media platforms to share the great work that your team has done so it is seen by a larger audience.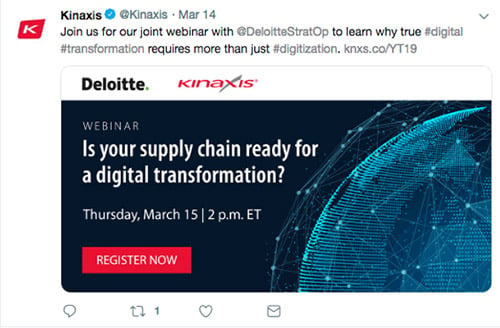 This talent and organizational development company works with business leaders to change and grow their organization's capability. One way they do it? Through consistent content.
#6: Clean and consistent blog
They post consistent, easy-to-read content on their blog four to six times each month, keeping them relevant and increasing their visibility.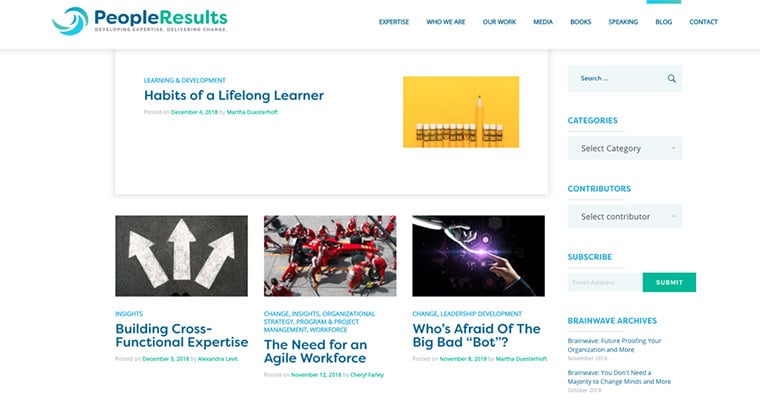 Try this at home:
Decide on a realistic publishing schedule. Don't feel pressured to publish every day or even every week. Just set a realistic schedule and stick to whatever you decide.
Map out your content calendar in advance. Start a month or a few weeks in advance. Seeing your topics planned ahead of time helps you commit to getting them done and offer a variety of content for your audience.
#7: Content about industry events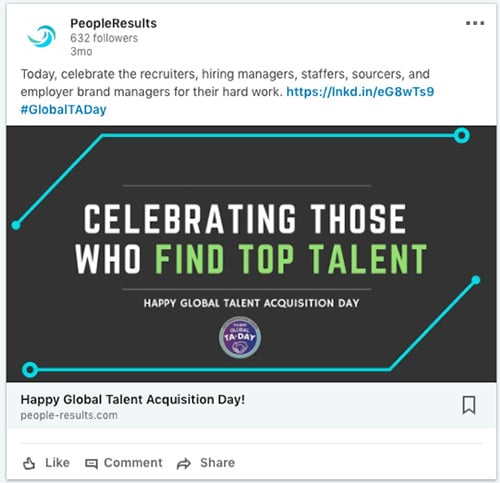 No company is in a silo. Take advantage of the opportunities to celebrate big moments in your industry or share highlights that your audience cares about.
This messaging and productivity tool is one of our favorites—and their marketing is no different, especially when it comes to video content.
#8: Video content that grabs the attention of their target audience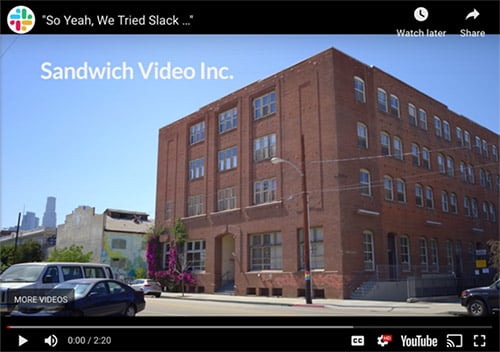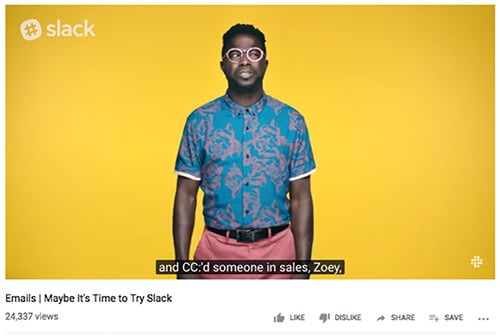 Their video content does a great job of relating to the target audience, by showing common disconnects or issues in a playful way.
Try this at home:
Add value through video. Identify common issues or questions that customers in your industry might face daily. Use that as a starting point for creative video content that will speak to your audience.
Create entertaining or emotional short videos. Showcase case studies or customer testimonials, and don't be afraid to have fun with it—or even mock yourself a little.
You might have a complex product or service (like IBM). But that just opens the door to marketing that makes your company more human.
#9: Social community building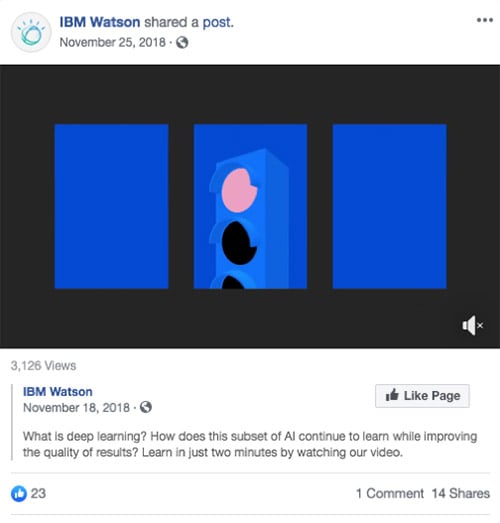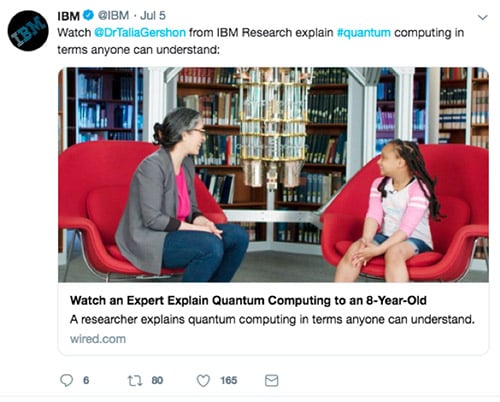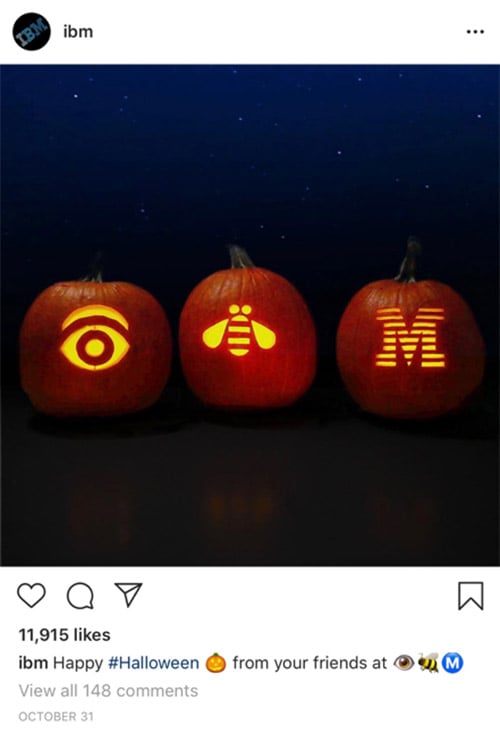 IBM does an excellent job explaining complex concepts through social media channels in a very human way. Even with their focus on advanced technology, they keep it down-to-earth and relatable in the content they create.
Try this at home:
Simplify what you do. If your product or service is difficult to understand, find fun and easy ways to break it down.
Get your community involved. Creating a truly engaged community is about more than just capturing their attention—the goal is that people want to engage with you. Focus on providing value and in a way that is human.
This email tool isn't monkeying around when it comes to marketing. They know who they are and what they stand for, a good tip for all of us.
#10: Clear value proposition
They know the value they offer. Their clear value proposition sets them apart from their competitors.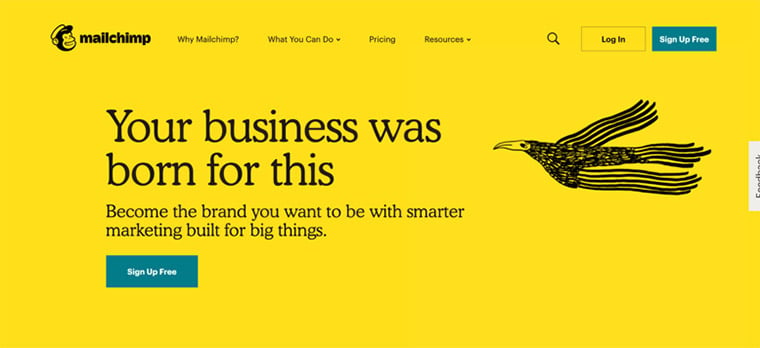 Try this at home:
Provide clarity. Make it easily recognizable what it is you do and how that can bring value to potential clients. Nobody wants to figure out for themselves how you can be helpful to their business—tell them.
Be concise. First impressions happen fast. The value of your product or service should be understood with a quick glance. Don't get tied up in every specific detail of what you offer. Find a short way to sum it all up.
#11: Consistent messaging across all marketing channels & assets
You are never left questioning Mailchimp's brand voice, look or feel. They understand the power of a consistent message across all channels.
Customer journeys are growing rapidly across all touch points and channels. You want these interactions to be distinct with a consistent tone and message.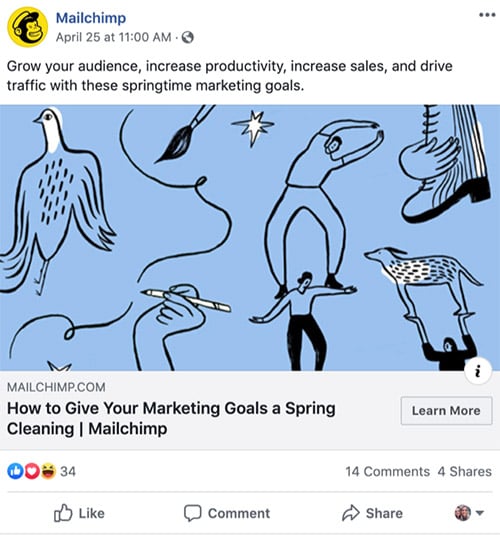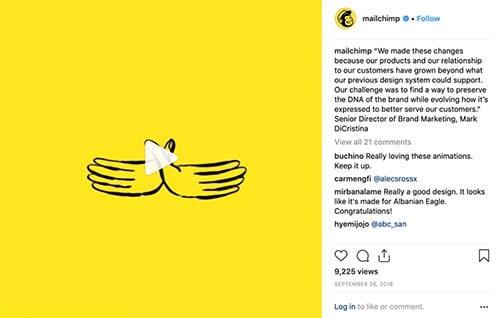 Try this at home:
Keep your tone and personality consistent across all channels. Adjust your messaging to the channel you're using but be consistent in portraying your value and voice.
Use fixed design elements. When planning your campaign or brand message take time to consider all your assets and channels. Come up with ways to engage all your channels by being consistent.
In short, find the value in your business and stick to delivering content & messaging that helps your customers in a human and meaningful way.
Conclusion
Just because your products and services aren't directed at end consumers doesn't mean you don't have customers.
You are still marketing to people.
Instead of focusing exclusively on the benefits of a product, like many B2C marketing campaigns, focus on the features and the problems you solve—and like these companies, you'll see the results.