At Simple Strat, we're a certified Hubspot agency partner – which means we believe wholeheartedly in the Inbound Marketing methodology to generate leads through content. We're one of the few certified agencies in the Midwest, which means we need to stay up on the latest trends and changes in the industry in order to generate results for our clients.
We recently traveled to Boston, MA to attend Inbound 2017, one of the largest Inbound marketing conferences in the world. By gathering with 20,000 other marketers, business owners, content creators and producers, and strategists, our team can get our hands on the inspiration, education, and connections our clients need to grow and transform their business.
As you'll discover, anytime you go to a conference, life at home still goes on -- as evidenced by our CEO's son recapping what he did while she was at Inbound. Sounds like both had a great time! Watch the video to see what we mean:
There's way more than what was recapped in that video, so we've laid out the 7 (and a half!) takeaways right here:
Takeaway #1:
Video can no longer be ignored.
Whether we're talking about social media, web pages, or even email, the data clearly shows that ROI goes up when you add video. But if you're not incorporating video yet, don't worry. It's never been easier to create video! This includes how to videos, screencasts, slideshows, high production value, and live video. The secret sauce is the video strategy.
"Videos have a much higher ROI because our brains evolved to process and retain visual information." -@TylerLessard #INBOUND17 pic.twitter.com/YJ5P1nf1oe

— INBOUND (@INBOUND) September 26, 2017
At Simple Strat we noticed this trend the first part of 2017 and have doubled-down on our video services and consulting. Let us know if you want some free advice on where to start!
Takeaway #2:
Facebook organic reach is dead.
If you haven't noticed, an organic post on Facebook almost isn't worth the time you put into writing it! Facebook has grown up to be a very sophisticated, competitive platform that just happens to serve you kitten and baby videos, amongst the sea of every other type of content.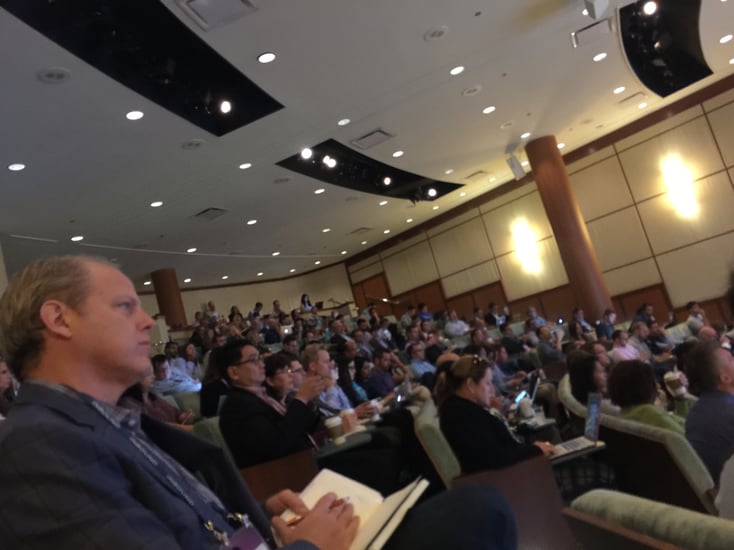 To compete now, you must have a paid Facebook ads strategy. And guess what? Once you implement that strategy, those results can be very substantial. We've been testing this ourselves and with clients and we can tell you this – it's time to invest in paid.
Takeaway #3:
LinkedIn is an untapped market and a perfect place to generate leads.
The best marketers are starting to figure out that LinkedIn is no longer just this thing you log into when you're looking for a new job. It's a powerful platform if you want to be a thought leader or market B2B products and services. PLUS - they just added native video this past quarter, so obviously see point #1 as to why!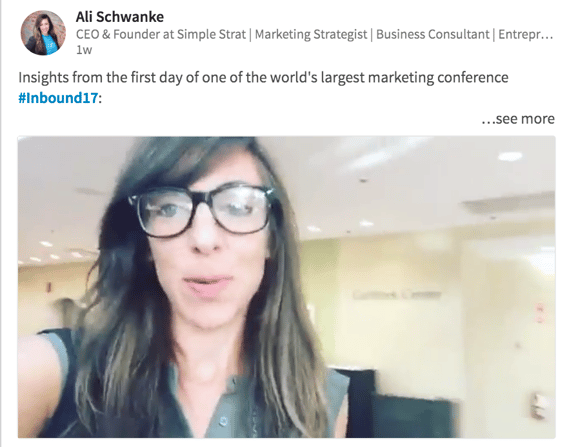 Stay tuned....we actually have another blog coming out about this soon that chronicles the things you need to be doing on LinkedIn for B2B lead generation and brand awareness.
Takeaway #4:
If you don't have buyer personas written down somewhere, drop everything and create them now.
Seriously. It's imperative. Every single talk we've been to has mentioned buyer personas in some way. Knowing who your ideal buyers are in a meaningful way (sorry, "target audiences" and "demographics" aren't enough) is foundational to every marketing, sales, and customer service activity you do.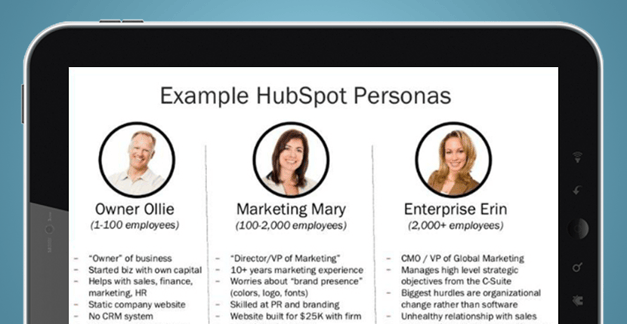 Buyer personas affect your marketing plan and strategy, messaging, channels, calls to action, and more! Treating all your leads and customers the same is a thing of the past. Buyer personas help you craft content, and create a plan to deliver the right message to the right person at the right time.
Takeaway #5:
Marketing, Sales, and Customer Service are all equally important in acquiring new customers.
HubSpot announced major updates to their sales product line and an entirely new product line focused on customer service. For a look at one of those updates, check out the article about Hubspots New Tool. They're preaching a total alignment between marketing, sales, and customer service departments to create a delightful experience for all interactions a customer has with your company.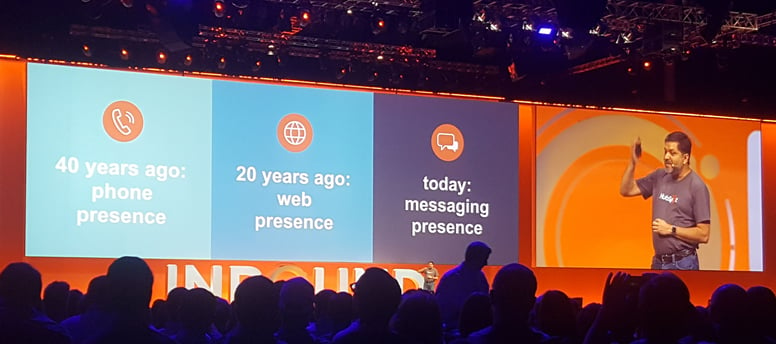 Regardless of your size, industry, or software platforms, you MUST take customer service seriously and those three departments have to work more closely together than ever before. This doesn't just go for Hubspot, but for any marketing and sales platform!
Takeaway #6:
Artificial Intelligence is getting real.
AI either excites or scares business owners. In the world of marketing, we believe it's an excellent opportunity to explore. Here's why.
HubSpot recently acquired Motion.ai and announced a new AI-assisted conversations tool. It allows you to receive messages from multiple channels (like email, Facebook messenger, and more) and manage them in one inbox.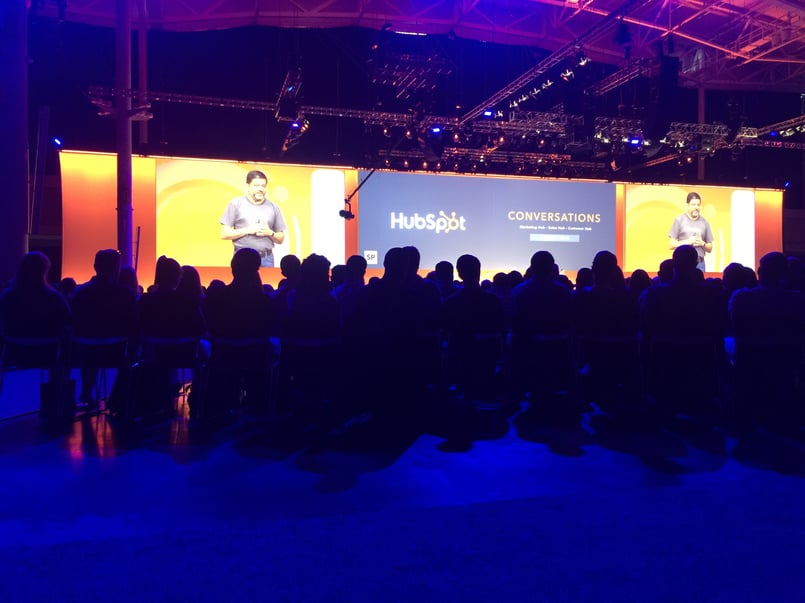 When you're away, easy-to-set-up AI bots can step in to help. AI still sounds like this far-off, nebulous thing to most of us. But it's here now. It can help us stop spending time on crappy busy work. PLUS, those that embrace it now will be at a huge advantage. By the way, this new tool from HubSpot will be part of their completely free CRM. Hit us up if you're interested.
Takeaway #7:
Thought leadership wins deals.
Authenticity, sharing what you know, and being who you are were central themes to the bold talk tracks. Speakers from all industries, not just marketing, were encouraging individuals to share the unique perspectives and their individualized approach to their craft.
"People buy from other people. Whether you're B2B or B2C, there's always a person making the decision." - @PegFitzpatrick #INBOUND17 pic.twitter.com/H80ftvq3IK

— INBOUND (@INBOUND) September 26, 2017
And this is good for connecting with customers too. People want to do business with those they know, like and trust. You have to consistently demonstrate what you know through content, video, and social, and give a reason to ask for more. That's thought leadership in action. And that's what leads to closed deals.
Takeaway #7.5:
Be the change you want to see in marketing.
Okay, so this is a bonus because isn't technically related to a new HubSpot product, but it's been reiterated throughout the conference and we think it's important.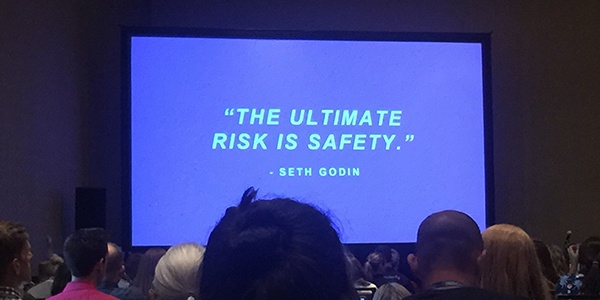 We, as marketers, sales people, and businesses owners, have a huge opportunity to affect society. HubSpot began with the idea that the internet can empower small businesses and that companies are better off when they offer value before asking for anything in return (hence the launch of the term "Inbound marketing").
Whether we're talking about the kind of images we share (no more cheesy stock photos puh-lease!) or refraining from click-bait BS, we all need to level-up our marketing and set an example for the industry.
Have any questions about any of these updates or key takeaways here? Drop us a line or tweet us at @simplestratchat